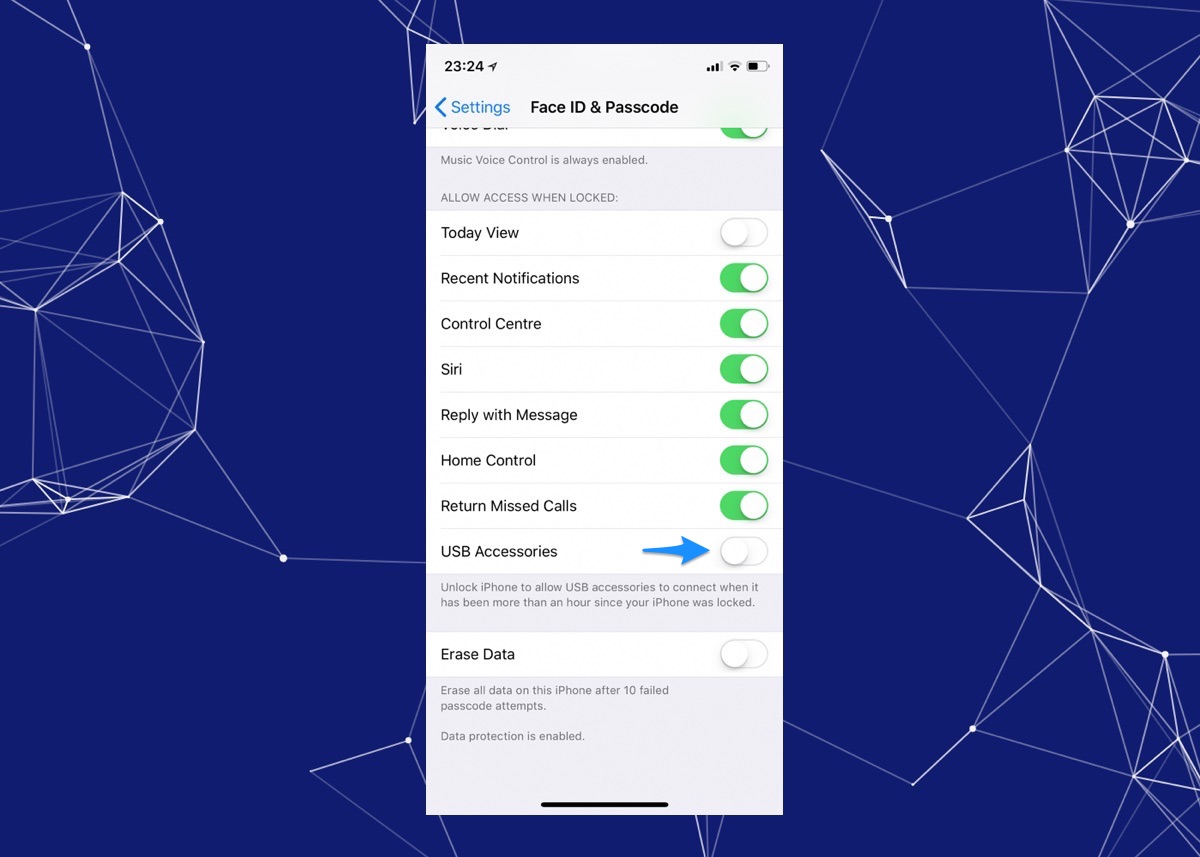 In its latest bid to protect user privacy Apple is said to be undercutting one of the most popular ways law enforcement break into devices. The company is going to do so by limiting external access to the USB port of the iPhone if the device hasn't been unlocked in the past one hour.
Apple told Reuters that this new setting found under Settings > Face ID & Passcode will be turned on by default on all devices. The 'USB Accessories' Setting switch has been seen in iOS 11.4.1 beta releases and iOS 12 developer beta.
This will be a huge blow to companies that make tools used by law enforcement agencies. These tools brute force the iPhone to guess the user passcode and unlock the device without owner's consent. Since these tools connect with the device through the USB port, not having access to it will render them useless, unless they are able to run their code within the one hour time is up, which is an extremely unlikely scenario.
The change will protect especially those who belong to countries where fewer legal restrictions are available than are in the US, however it will also protect US citizens. Apart from law enforcement agencies the brute forcing techniques and cracking tools from certain manufacturers are used by spies, criminals and people with malicious intent.
Insisting its changes are not against law enforcement's effort to gain access to a potential criminal's iPhones Apple said "We have the greatest respect for law enforcement, and we don't design our security improvements to frustrate their efforts to do their jobs." The company says it has been working on this USB solution before even learning that it is being also used by law enforcement.