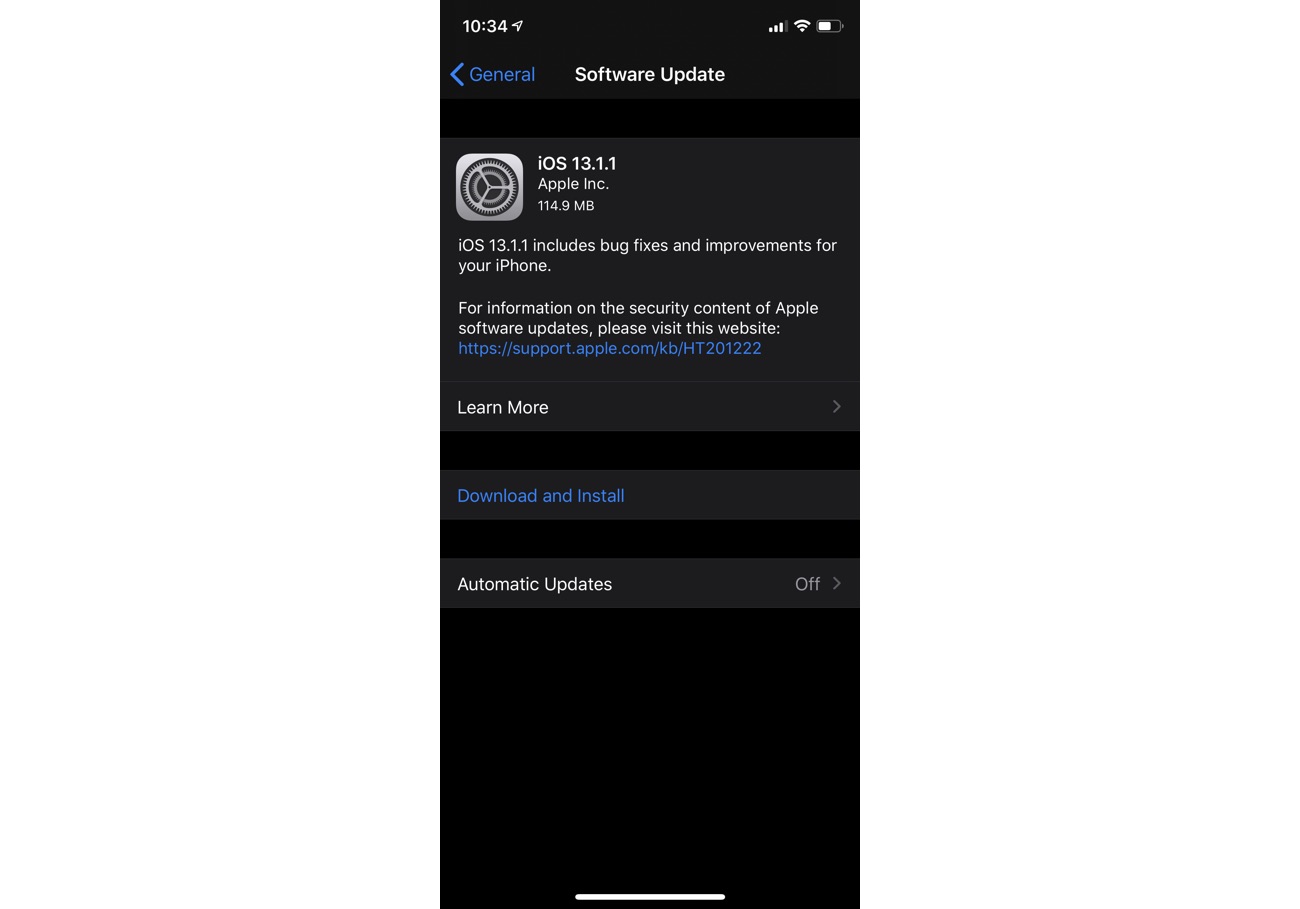 Just 3 days after releasing the iOS 13.1 and iPadOS 13.1 software update, Apple has today released iOS 13.1.1 for all iOS 13 supported iPhones and the update is now available for download. iPadOS 13.1.1 for all supported iPads has also been released. You can install iOS 13.1.1 or iPadOS 13.1.1 over-the-air by going to the Settings app or through iTunes.
iOS 13.1.1 and iPadOS 13.1.1 updates focus on bug fixes and improvements for the iPhone and iPad. In this release Apple has solved several issues that iOS users have been facing since updating to iOS 13.
What's new in iOS 13.1.1
With iOS 13.1.1 Apple has solved the issue that prevented iPhone users from restoring from a backup. This update also solves the battery drain issue, Siri performance on iPhone 11, iPhone 11 Pro and iPhone 11 Pro Max, and it fixes the issue that caused Safari search suggestions to turn back on after user had disabled them from settings.
With iOS 13.1.1 Apple has also fixed the third-party keyboard apps issue that granted access to user's data even when user had opted not to share it. Lastly this update addresses the issue with the Reminders app that caused the app to sync slowly.
You can update to iOS 13.1.1 right now by going to Settings -> General -> Software Update. You can also update through iTunes using the iOS 13.1.1 IPSW links provided below.
iOS 13.1.1 IPSW for iPhone
iPadOS 13.1.1 IPSW for iPad
iOS 13.1.1 IPSW for iPod touch