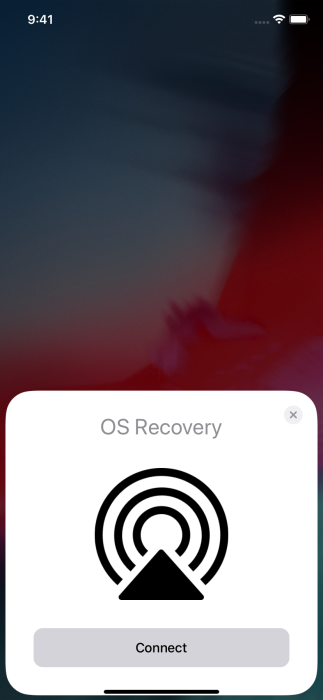 Apple may have given up on its obsession to make the iOS devices thinner, after all the new iPhone 11 Pro is slightly thicker than its predecessor. Now it looks like the company is taking another one of its obsessions more seriously. Yes, we are talking about making a port-less iPhone. Apple was the first company to remove the headphone jack from its smartphone and now it looks like the company is gearing up to be one of the first to remove the charging port as well, although this change might take several years to arrive.
Currently the Lightning based charging port is used for both data transfers and wired charging. Apple has already introduced wireless charging on all of its iPhones, so the more important reason why the Lightning port is still there is data transfer.
A new evidence found in iOS 13.4 beta suggests Apple is moving in the direction of allowing users to Restore iOS on their iPhone or iPad over the Internet.
In iOS 13.4 beta evidence for Internet Recovery feature for iOS has been found, which could make it possible for users to restore their iPhone or iPad's firmware without needing a computer. Currently users can only install over-the-air software updates directly on iPhone, however in order to restore iOS they still have to rely on Mac or PC. With the new internet based OS Recovery feature for iOS the devices will become even more independent of a computer.
The feature is similar to the macOS Internet Recovery feature, which makes it possible for Mac users to reinstall operating system on their computer through the Internet.
The introduction of Internet based OS Recovery feature means in the not so distant future users will be able to restore iOS on their iPhone or iPad using both the traditional USB based method and over the Internet. However in the future Apple could even end up releasing a device that does not have an accessible data/power port at all and can only be recharged wirelessly and restored over-the-air – just like the Apple Watch.
9to5Mac reports that currently the OS Recovery feature is not functional, which suggests it is still under development. The evidence pointing towards its existence should also be taken with the grain of salt as Apple could decide to remove it from iOS any time it likes and delay its release indefinitely.