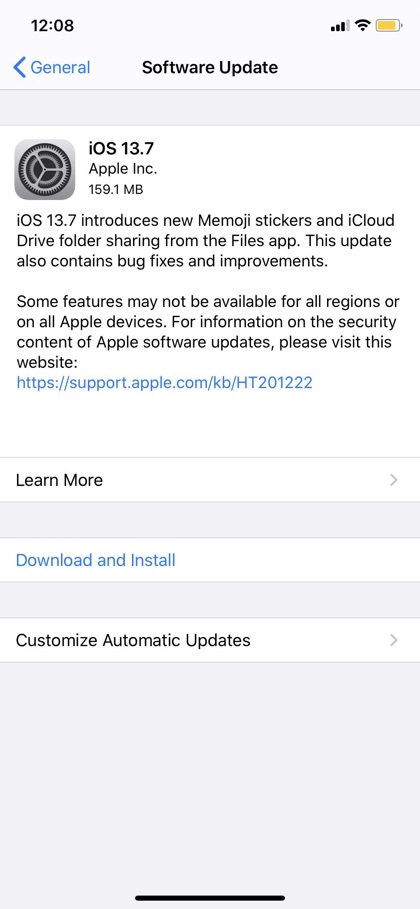 Apple has released iOS 13.7 and iPadOS 13.7 software update as both are now available for download. If you have an iOS 13 compatible iPhone, iPad or iPod touch then you can head over to the Software Update section of your device in order to download the update.
iOS 13.7 is a major release that brings the COVID-19 Exposure Notifications feature to iPhone. The Exposure Notifications feature, which has been in beta testing for a while now was announced by Apple and Google as part of a joint initiative to make it easier for health authorities around the world to make contact tracing easier.
After updating to iOS 13.7 iPhone users will find the Exposure Notifications option in the Settings app, where they can enable the feature to opt-in to the service. Once you have opted in to this new feature, iPhone will monitor your surroundings by communicating with other iPhone and Android devices via Bluetooth. Using this type of monitoring it will log possible exposures to people who later tested positive for the COVID-19 disease. In the US Exposure Notifications Express system has already been adopted by Maryland, Nevada, Virginia and Washington, D.C.
You can update your iOS device to iOS 13.7 or iPadOS 13.7 by going into Settings -> General -> Software Update. Alternatively, you can use the iOS 13.7 IPSW Direct Download Links in order to download the IPSW file on your computer. After downloading the iOS 13.7 or iPadOS 13.7 IPSW you can use Finder or iTunes to install the update on your device.
iOS 13.7 IPSW Download Links
iPadOS 13.7 IPSW Direct Download Links