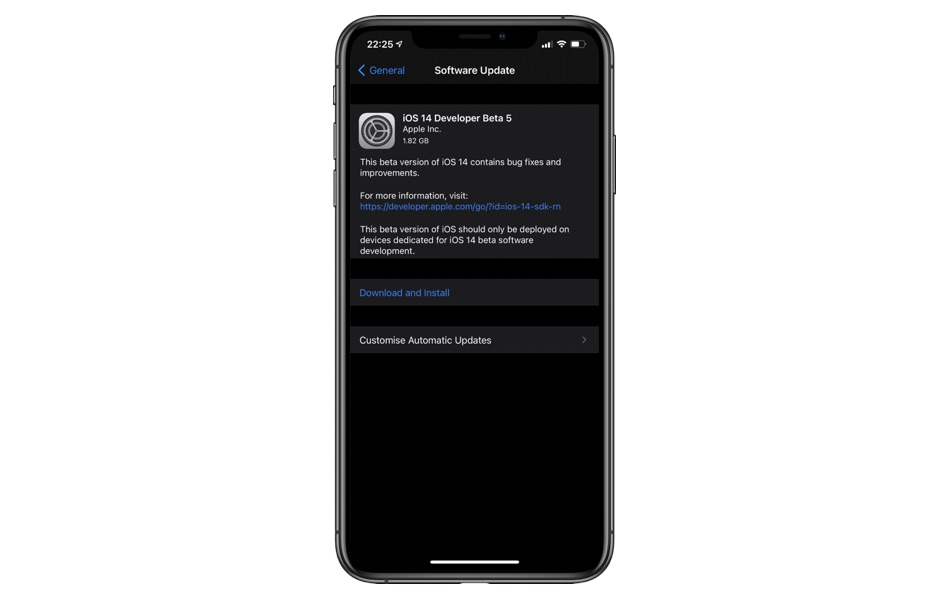 Apple has released iOS 14 developer beta 5 and it is now available for download on all compatible devices. If you are running iOS 14 developer beta on your iPhone, iPad or iPod touch then head over the software update section to download it.
Along side iOS 14 and iPadOS 14 developer beta 5 Apple has also released watchOS 7 developer beta 5, which can also be downloaded from the Watch app.
iOS 14 beta 5 changes
iOS 14 developer beta 5 introduces a number of changes to the iPhone and iPad. Here are some of the noticeable changes that have been discovered in the new beta release.
iOS 14 beta 5 brings back the scrolling wheel interface for changing the time in the Clock app. Now users can slide up and down on the time to change minutes and hours in addition to typing it directing from the keypad.
A new tall widget has been introduced for Apple News in iOS 14 beta 5. This widget can only be added to the Today screen on iOS and cannot be added to the home screen pages. With the tall Apple News widget iOS and iPadOS users can see up to 10 Apple News headlines in a single glance.
Apple has added a new option in the Photos app Settings that lets users disable the Hidden Album. Users can access this feature by going to Settings -> Photos and there they can turn off the toggle for Hidden Album.
A new screen tells the user if COVID-19 Exposure Notifications feature is available in their region. A new on-board screen has also been added for the Exposure Notifications feature.
Check out our iOS 14 coverage so far: