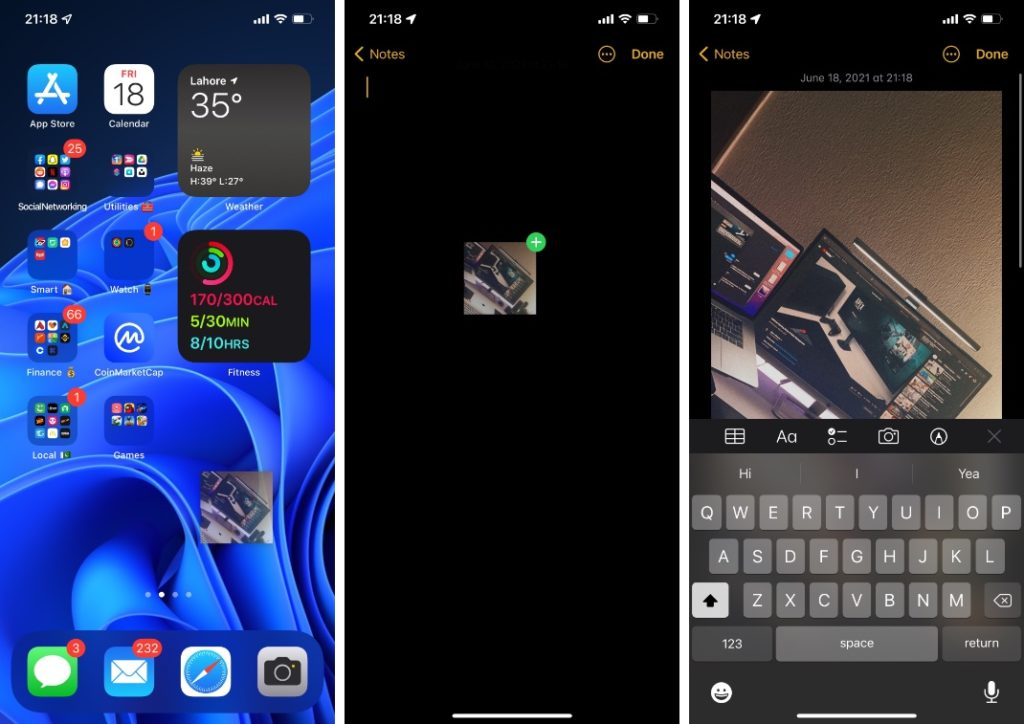 iOS 15 and iPadOS 15 bring a wide range of new features to our Apple devices. One of the underrated features that have been introduced in the upcoming software update makes it possible for iPhone and iPad users to drag and drop items between apps.
Starting iOS 15 users will be able to grab an item from one app and then drag and drop it into another app in a seamless manner. With this feature it will be possible to move different kinds of items between apps including photos, pieces of text, phone numbers and more.
With this new ability it will become much easier for iPhone users to move content from one app to another.
Users can start taking advantage of the new drag and drop between apps feature by grabbing and dragging an item with one finger and holding it. Similar to how you move icons between home screen pages. While holding users can return to the home screen using another finger.
Once you are on the home screen you can launch any other app and drop the item you grabbed from the first app, by simply lifting the first finger.
While you can return to the home screen and launch any app before dropping an item, you can also easily switch between two apps using the app switcher or home bar app switching gesture.
iOS 15's drag and drop between apps is a system level feature, which means it is supported by all apps without requiring third-party developers to add support for it first.
This new feature is super useful when moving pictures from photos app into a new email, moving piece of text from any app to Notes app and more.
More iOS 15 features:
Disclosure: iOSHacker may receive a commission if you purchase products through our affiliate links. For more visit our privacy policy page.