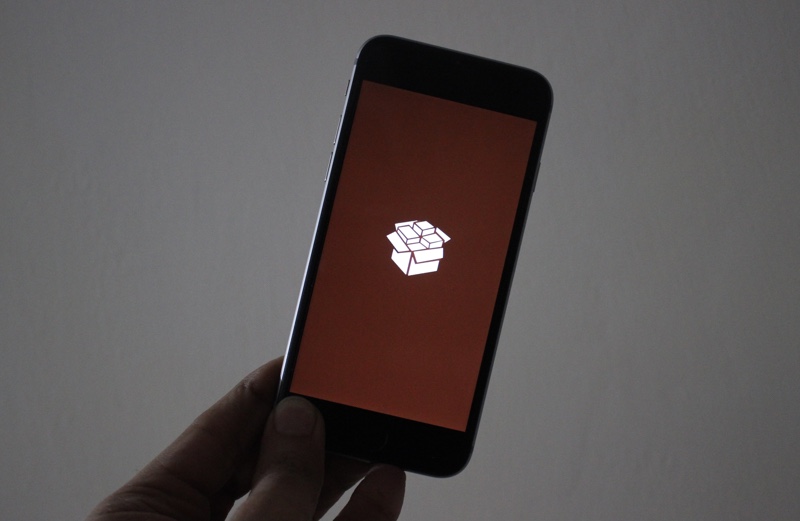 iOS Jailbreak is not as popular as it used to be a few years ago. In this article we investigate what has caused the concept of jailbreaking from being mainstream to being limited to nerds and geeks.
Every once in a while I come across a friend who used to be an avid iOS jailbreaker, but hasn't jailbroken his or her device in years. These are the kind of casual jailbreaking fans that used to hack their iPhone, iPad and iPod touch not just because they wanted to have some fun and make their devices more useful but also because it was too easy.
Installing themes, tweaks that brought Android-like features to iOS, hacks that fixed iOS's biggest annoyances etc were popular back in the day, and appealed to the most jailbreak users who weren't necessarily nerds looking to get out of Apple's walled garden.
Nowadays however jailbreaks are hard to come by. There's hardly ever a jailbreak available for the latest version of iOS, and even if a jailbreak is released Apple responds by releasing an update closing the vulnerabilities that were used to create it. Even if you are lucky enough to be on the iOS version that can be jailbroken, the process of jailbreaking isn't as simple as it used to be.
Jailbreaking is no longer easy
Several years ago, you would ask your geek friend to jailbreak your device and teach you how to use Cydia, and that was it. Heck at times there were sites that would let you jailbreak your iPhone by visiting a URL in Safari. After jailbreaking all you had to do was not update iOS to latest version and your iPhone could stay jailbroken for as long as you wanted. These fully untethered jailbreaks came with very few strings attached.
Now with 'Semi-Untethered' jailbreaks you are forced to re-jailbreak your device with Cydia Impactor every 7 days. When your iPhone reboots you have to reactivate the jailbreaks by opening the jailbreak app and hope that it succeeds, or else you have to try again (sometimes a few times before jailbreak starts working). Apple is making the lives of iOS jailbreak users much harder as well by releasing regular updates and taking the first opportunity to close the exploits used for making them.
Why Jailbreak Is Less Popular
So what has caused all these problems for jailbreak and why has jailbreaking become far less popular? The biggest problem apart from Apple closing vulnerabilities is hackers who won't develop jailbreaks for the community. Most jailbreak developers used to create the jailbreaks for the sake of it. To show off their skills, to serve to community and to help each other. However as jailbreaking an iOS device got harder and even more time consuming jailbreak developers simply didn't have time or will to support latest iOS versions.
Money outside of jailbreak
Then there are hackers who would rather sell iOS vulnerabilities used to develop public jailbreaks to security firms that pay hundreds of thousands of dollars for them. Put yourself in their position, would you spend your expertise to develop a public jailbreak that you have to give away for free or would you rather make a sizeable sum by selling the vulnerability. The choice is actually an easy one to make.
New iOS Features killed jailbreak for many
There's another reason why jailbreaking isn't as popular as it used to be years ago. iOS has come a long way in offering features that were previously unavailable and compelled users to jailbreak their devices. Modern iOS has many features including those that Apple has blatantly copied from jailbreak tweaks that really eliminate the need of jailbreaking an iOS device for a lot of users out there.
Examples include a built-in screen recorder, third-party keyboards, more powerful Control Center, a Dark Mode, homescreen shortcuts for icons, ability to delete stock apps, lockscreen widgets etc are some of the many features that were 'inspired' from jailbreak tweaks that were available prior to when Apple added them in iOS.
Due to all this user interest in jailbreaking has dropped significantly and users would rather live with a restrictive iOS device than going through hoops of jailbreaking and maintaining a jailbreak.
Currently available iOS jailbreaks
Right now the latest jailbreak available for iOS 11 is iOS 11.1.2. It is a semi-untethered jailbreak that expires every 7 days and requires re-jailbreaking through an app after every iOS reboot. After iOS 11.1.2 Apple has already released iOS 11.2, iOS 11.2.1, iOS 11.2.2, iOS 11.2.5, iOS 11.2.6 and iOS 11.3. The company is now beta testing iOS 11.4, however there's no jailbreak available for software updates released after iOS 11.1.2 and there are no signs of one getting released anytime soon.
If you have a jailbreak-able iOS device, then check out our complete tutorial on how to jailbreak iOS 11.1.2 here.
Why do you think jailbreaking has become less popular or even less important for iOS users? Do you still jailbreak your devices? Let us know in the comments section below.
Disclosure: iOSHacker may receive a commission if you purchase products through our affiliate links. For more visit our privacy policy page.