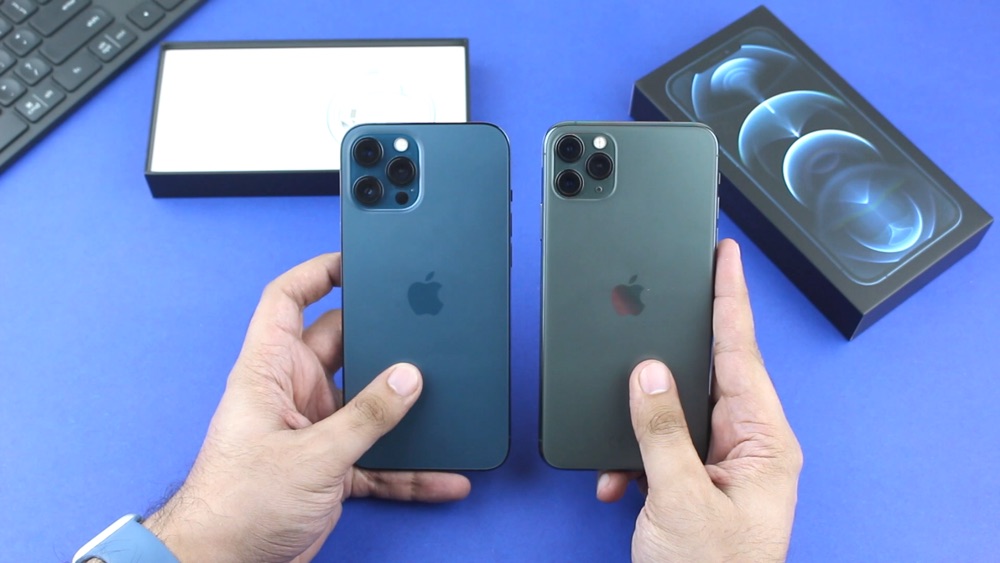 Unless you have been living under a rock you would know that all four Apple iPhones for 2020 are out now. We recently got our hands on the iPhone 12 Pro Max, which will be replacing my iPhone 11 Pro Max as the daily driver.
Here you will find a complete unboxing video of iPhone 12 Pro Max in Pacific Blue color. In the second part of the video, which is embedded below you will find a side by side comparison with iPhone 11 Pro Max.
This video features a quick comparison between the two iPhone models as we will be doing to an in-depth comparison of the new and outgoing Pro Max model in our upcoming video.
So without any further ado, here is our iPhone 12 Pro Max Pacific Blue Unboxing Video and quick comparison with iPhone 11 Pro Max in Midnight Green color. Enjoy!
Liked what you see? Then please go ahead and subscribe to our official YouTube channel for more iPhone 12 Pro content.