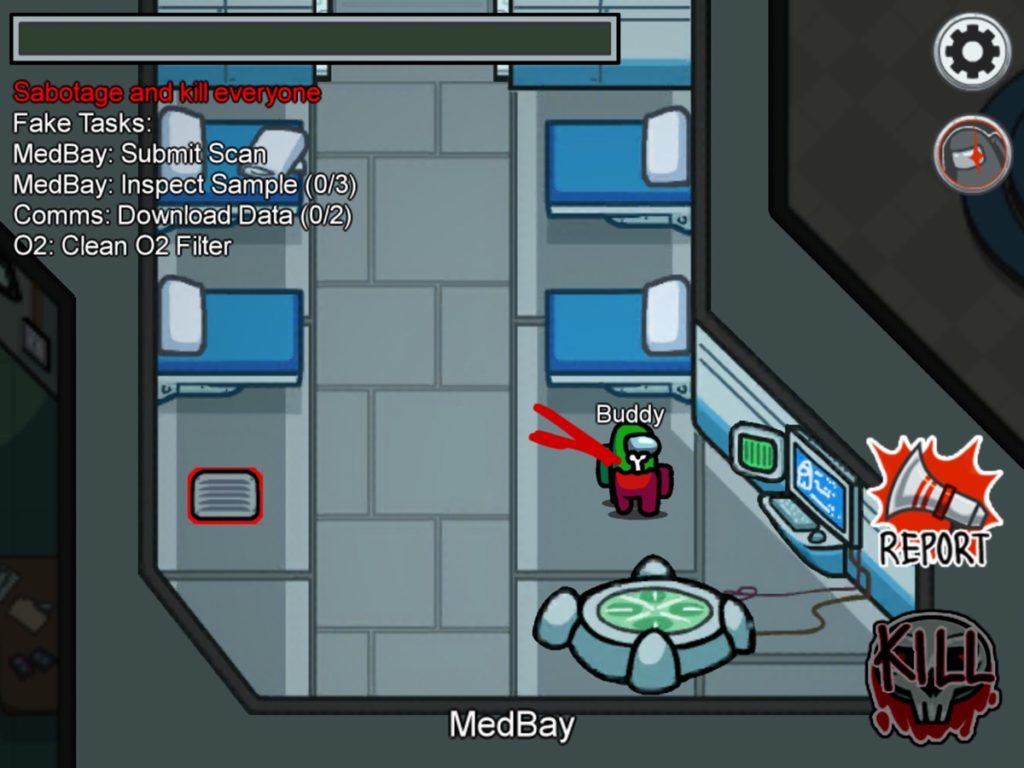 Among Us game is all the rage these days and rightly so, the game is highly addicting and entertaining. If you are a fan of the Among Us game and are looking for Among Us jailbreak tweaks to turn your device into a Among Us machine, then we have the perfect Among Us hacks for iPhone here.
Below we have featured 3 awesome Among Us tweaks for jailbroken iPhone that includes AmongOS theme, Not An Imposter tweak and AmongLock tweak.
Read on to learn what these Among Us tweaks do and how you can download them on your device.
Also read: 10 Among Us Wallpapers For iPhone You Should Download
AmongOS Theme: Add Among Us Inspired Icons To Home Screen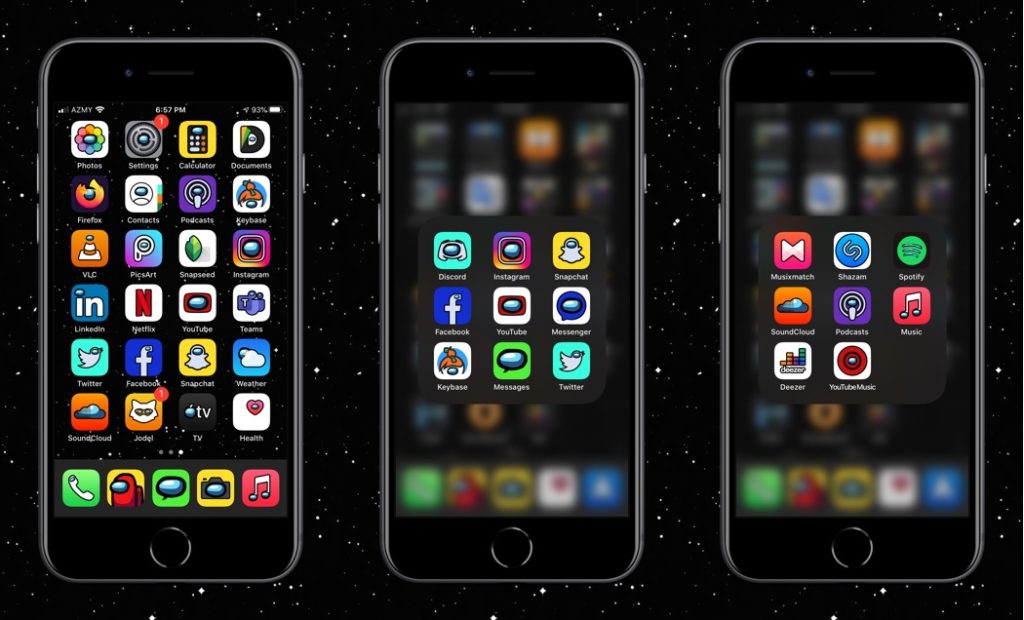 The AmongOS theme lets you get the perfect Among Us game aesthetic on your device's home screen by replacing the stock icons with Among Us inspired icons. This tweak supports most of stock and popular third-party app icons and includes icons for Photos, Settings, Podcasts, Snapchat, Twitter, Call, Camera, Music, Instagram and many more.
In total AmongOS theme features around 287 icons, so most apps that are installed on your device should be covered by this theme. The developer also takes requests from users for adding new app icons to the theme.
AmongOS works with SnowBoard and Anemone theme engines. You can download it from the Packix repo for $1.99.
Not An Imposter Tweak: Add Crew mate Animation To Home Screen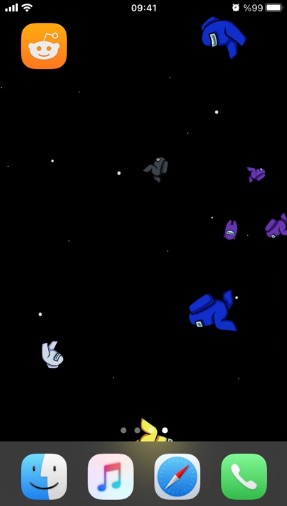 Next on our list of Among Us tweaks is Not An Imposter. Not An Imposter tweak for jailbroken devices lets users place animated crew mates over their home screen wallpaper. The animation it places over the home screen wallpaper shows the scenes for falsely eliminated crew mates roaming around space.
You can download the Not An Imposter tweak from Pixelomer's repo (https://repo.pixelomer.com) for free. This tweak works with iOS 14.0 or later. Developer says older versions of iOS will be supported in future versions the tweak.
AmongLock Tweak: Add Reactor Task Keypad To Passcode Screen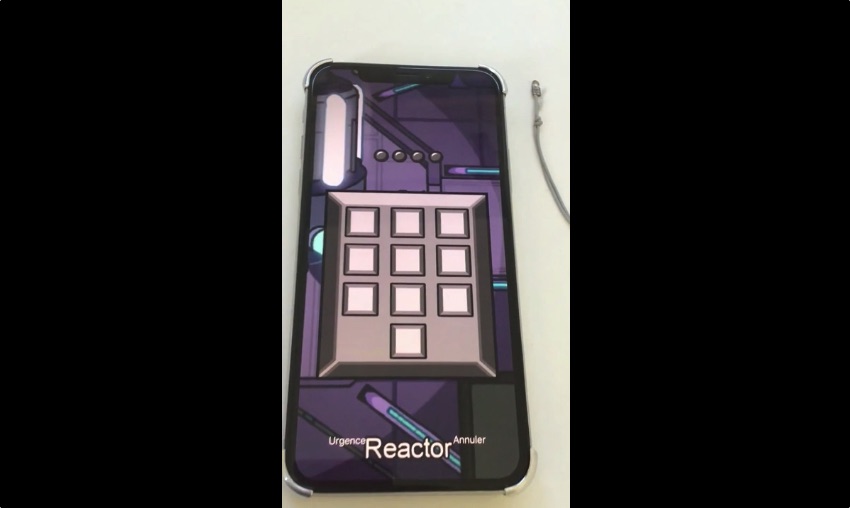 AmongLock tweak for jailbroken devices replaces the normal Passcode screen with a new lockscreen that looks like the keypad Among Us player see on the Reactor task. The tweak not only makes the passcode screen look like Reactor task's keypad but it also adds the same sound effect when keys are tapped. In addition to that the tweak displays the imposter screen if wrong passcode is entered, which makes using this tweak even more fun.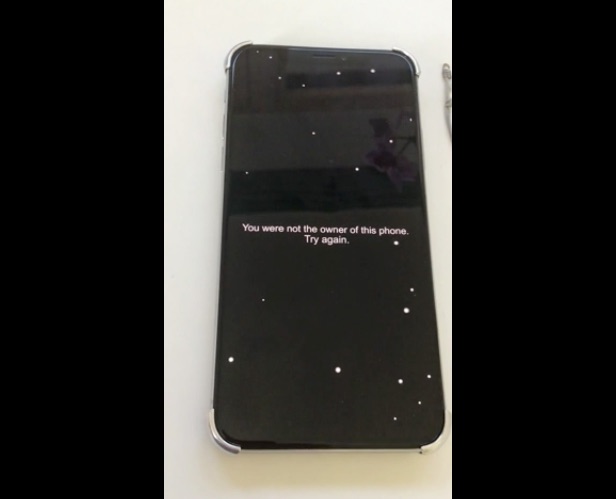 You can download AmongLock tweak from developer's repo (https://repo.litten.love/) where it is available as a free download. If your device is not jailbroken, then you can also follow our tutorial on how to install AmongLock tweak.
There you go folks, this is how you can use Among Us tweaks and theme to turn your iPhone into an Among Us machine.
Disclosure: iOSHacker may receive a commission if you purchase products through our affiliate links. For more visit our privacy policy page.