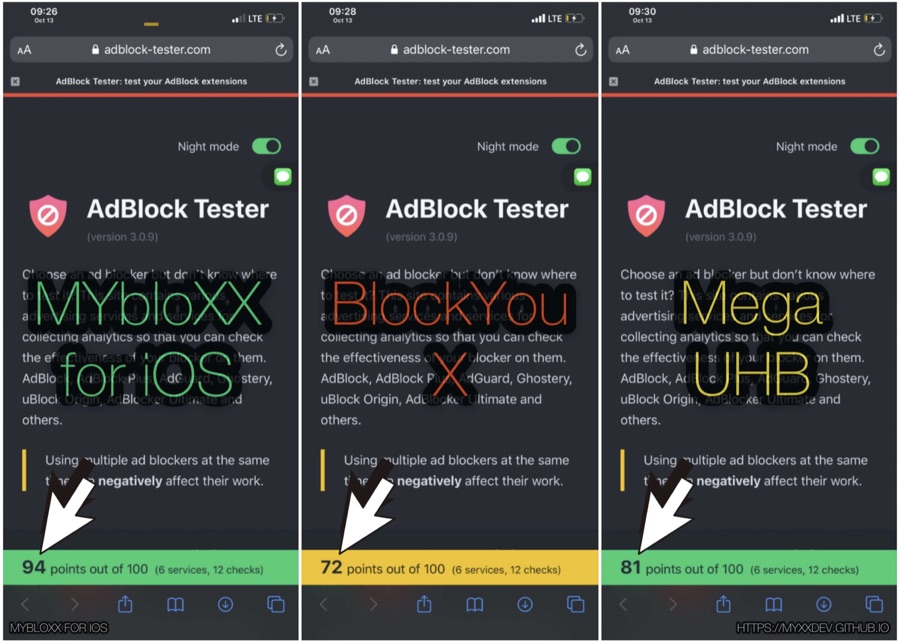 If you are an ad blocker user on iPhone or iPad and are looking for a reliable ad blocker tweak that stays up to date, then you should check out the new released tweak called MYbloXX for iOS. This is a new tweak on the block that tries to do things better than its alternatives.
MYbloXX for iOS tweak brings features like auto updating, better battery life, faster web browsing speeds compared to other ad blocker tweaks and apps, integrated popup/redirect blocker and no filesystem modifications that according to its developer make it better than other similar tweaks out there.
What makes MYbloXX for iOS different than other ad blocker tweaks is that it does not rely on hosts file modifications to block ads, which have to be done manually. MYbloXX for iOS on the other hand updates the ad-servers automatically, so you are always protected from ads, revokes, trackers and miners. It will also protect you from other malicious content and threats.
Other features of this tweak include ability to work on both stock and jailbroken devices, support for VPN apps and servers, support for all ad-servers no matter their language, support for iOS 14 as well as backward support for up to iOS 4.
You can block multiple types of ads on iOS. Using MYbloXX for iOS you can block normal ads, popup and redirect ads, Facebook video ads, user stats scripts, app revocations, in-game ads, tweak ads and more without any battery drain.
You can download it on your iOS device from developer's repo (https://myxxdev.github.io). Non-jailbreak users can also use this tweak on their device using Apple Configurator 2 on the Mac. You will need to restore your device before you can supervise/configure it. Details on this are shown in this video.