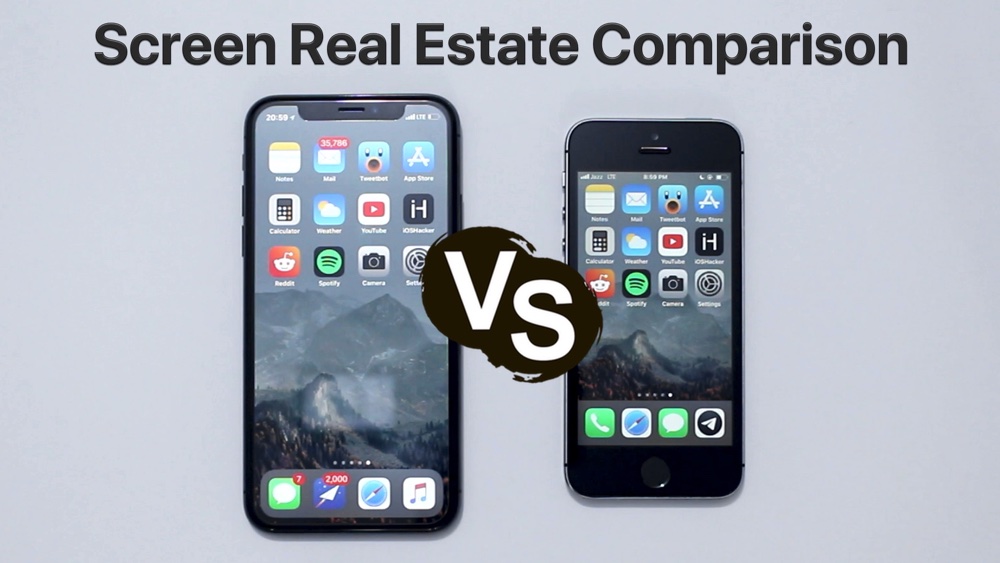 iPhone X and iPhone 5s are two very different devices. While iPhone X is Apple's current flagship, the 5s was released almost 5 years ago. Still there are millions of users out there who are either using an iPhone 5s or older, or an iPhone SE both of which have 4-inch displays. If you are someone who has a 4-inch iPhone and is considering to upgrade to an iPhone X, then one of the things you will be gaining is more screen real estate.
Screen real estate is one of the underrated aspects of a smartphone that is either equally or more important than most other specs and features. Since what your iPhone can fit on the screen will greatly affect your user experience. For example on iPhone X or 8 Plus you will see more lines of text when reading a note, more tweets in Tweetbot, more information in Weather app etc.
In this video we have compared the screen sizes of iPhone X with an iPhone 5s, so users of 4-inch can compare the two devices and see how different the user experience is on these devices when using them for day to day tasks. Do note that as this is a screen real estate comparison the apps had been preloaded on both devices, app loading is not indicative of the speed difference between them.
If you aren't already, then now is the time to subscribe to our Youtube channel as we post more videos like this one on a more regular basis.
Disclosure: iOSHacker may receive a commission if you purchase products through our affiliate links. For more visit our privacy policy page.