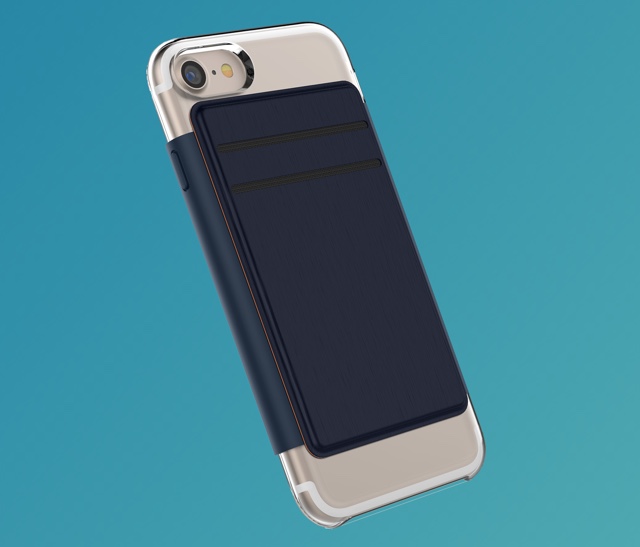 Google's Project Ara modular smartphone might be over however it seems like Mophie wants to bring the same concept to the iPhone. The company has announced new iPhone 7 and 7 Plus cases that turn them into an all-purpose modular device. The protective case makes it possible for users to attach different accessories to their iPhone and add new features to it. The accessories are attached to the device using the built-in magnets.
The ultra thin 'base case' for iPhone 7 and 7 Plus comes with built-in magnetic plates that are hidden inside the case's design. When you want to attach an accessory that are officially called 'hold force' to them, you can simply do so by placing it on the device's back. You can attach a number of accessories to your device depending on your needs and swap them whenever you like. The choices include Hold Force Powerstation Plus Mini, Hold Force Folio and Hold Force Wallet.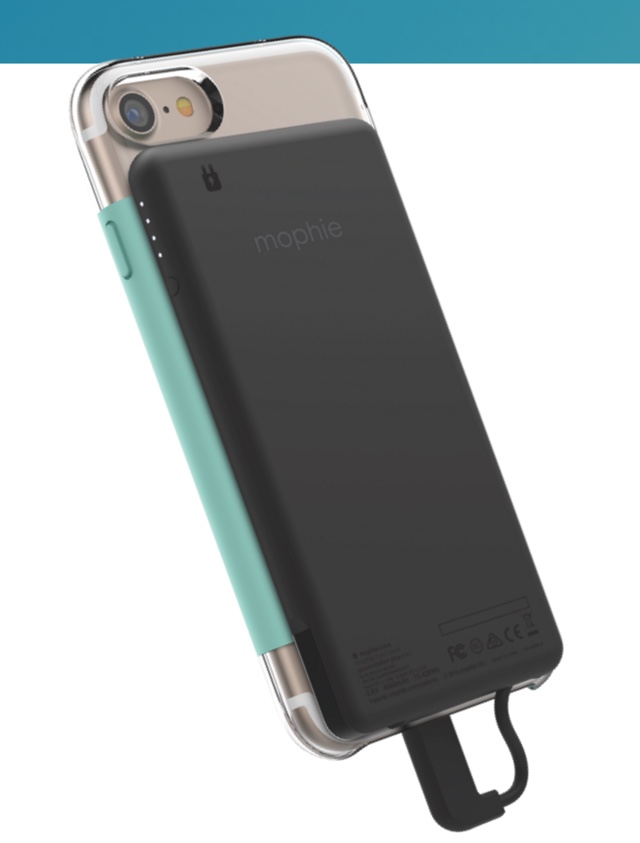 After purchasing the base case you have to purchase each of the available Hold Force Accessory separately from Mophie. This includes the hold force powerstation, that lets you charge your device on the go while you use it. It attaches to the back of your device and lets you plug-in the charger through the lightning port.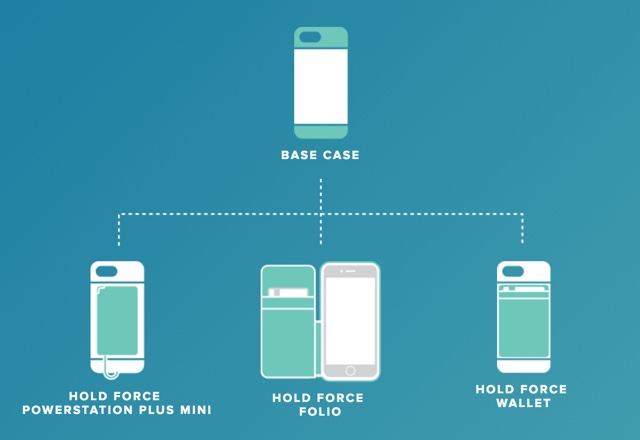 Other hold force accessories include the Folio that adds screen protection to your device and also lets you put credit card into it. The third hold force accessory is the Wallet that you can attach to your base case. This allows you to keep your cash, credit cards and other stuff with your iPhone at one place.
The magnetic base case from Mophie is available for $39.95. The hold force accessories can be bought separately with powerstation mini costing $59.95, Folio and Wallet costing $19.95 each.