In this article we are going to show tell you about 5 super useful folder tips for iPhone and iPad that will make your life easier and give you more control over home screen folders. So read on to learn more about iOS folders and how to use them in a better way.
iOS folders provide an efficient way for organizing apps on the home screen. While the folders may look super simple to use, there are a few tricks that can make managing folders on your iPhone or iPad more fun. However many users have complained about missing features and customizability of folders. If you're one of these people, then you are going to like what we have featured in this post.
Add A Folder To Icon Stack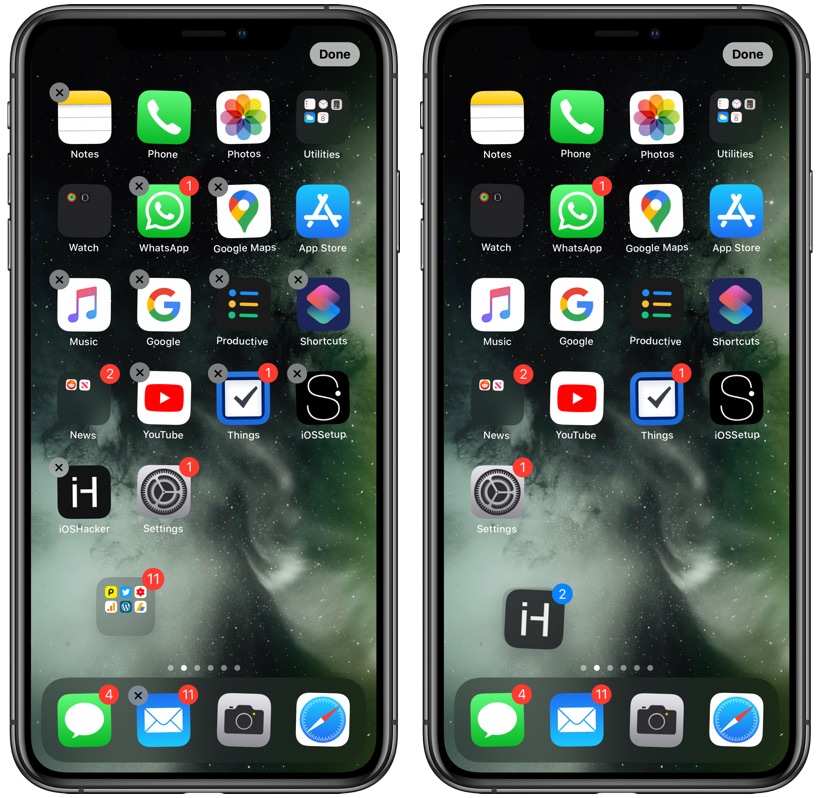 iOS 13 and iPadOS 13 has introduced an easier way to move multiple icons on the home screen. While before you were forced to move each icon one by one, on newer iOS versions you can move multiple icons at the same time. To do so, you simply have to enter the icon wiggle mode and after grabbing one icon tap on other icons with a different finger to create an icon stack. You can add as many app icons to a stack as you like. You can then move this icon stack to another page or put all of the selected apps in a folder together.
While using the icon stacking feature you might have noticed that when you tap on a folder to add it to your icon stack, the folder opens instead. This happens so you can add apps stored in that folder to your icon stack and move those apps easily. However what if you want to move a folder to another page along with multiple other app icons? In this case you can add a folder to your icon stack by following a simple tip.
When you want to move multiple icons and a folder to another page at the same time do this: Enter the wiggle mode by long pressing on any home screen icon. Then grab the folder that you want to move by dragging it away from its position. Once the folder is already grabbed, tap on other apps that you want to move with it.
Starting the icon stack with a folder and then adding other app icons to that stack will allow you to move a folder along with multiple apps.
By following this simple tip you can add a folder to multiple icon stack and then move it to another page on the home screen. This is one of my most favorite useful iPhone folder tips mentioned in this article.
Create Nameless Folders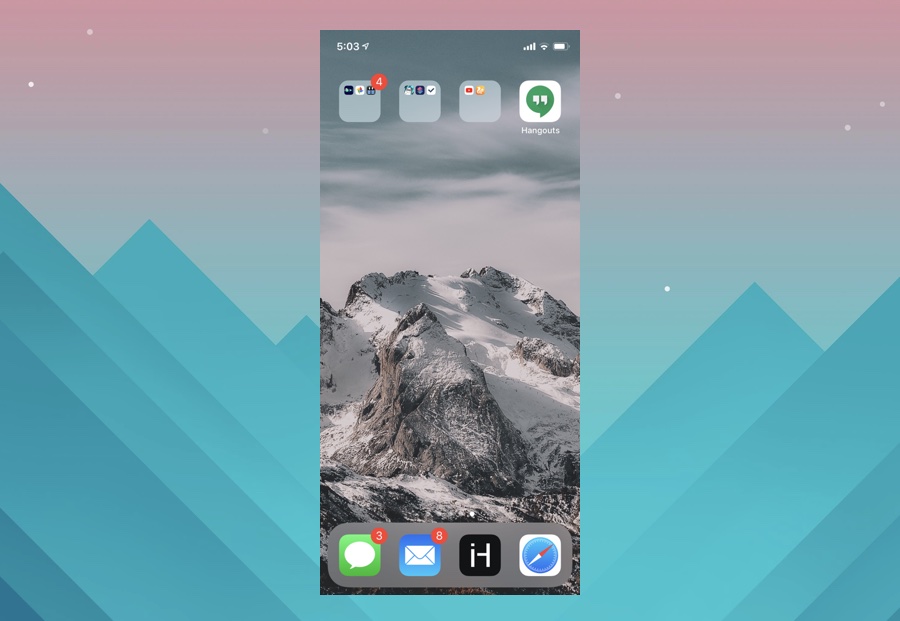 Want to make your iPhone or iPad's home screen minimalistic? Then create nameless folders on iPhone. You can create folders without any name by following a simple trick that involves putting a hidden character as the folder's name. Just follow the simple steps below to create nameless folders.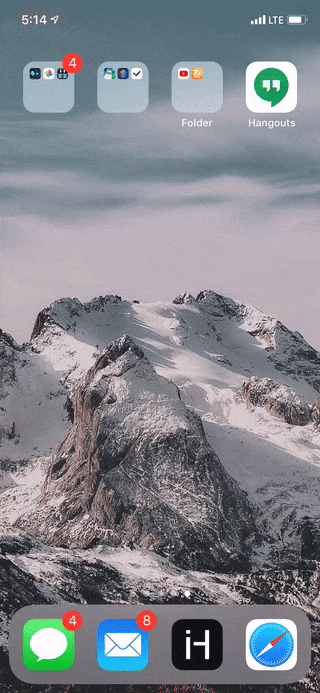 Copy the hidden character between these brackets: [⠀]
Now open the folder that you want to make nameless and enter icon wiggle mode by long pressing on an icon.
Erase whatever the current name of the folder is and paste the the hidden character you copied to clipboard in step 1.
Exit the folder by tapping anywhere on the homescreen and exit wiggle mode.
Create Folders With Only One App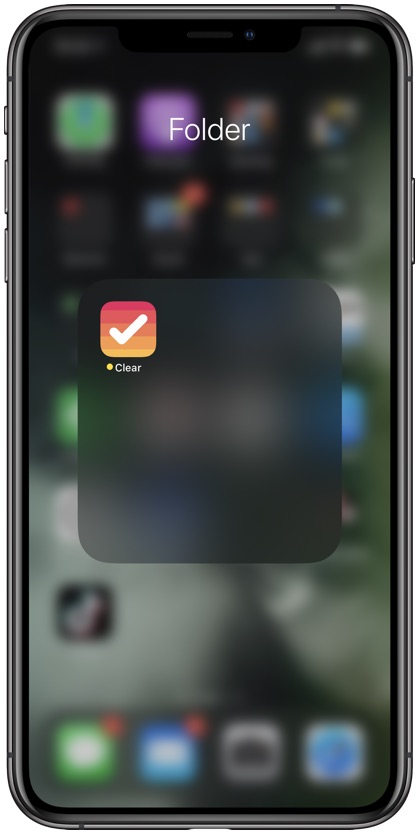 You may not know this but it is possible for you to create a one app folder. You may want to create a single app folder to hide an app from plain sight or perhaps make it harder for yourself to open it in order to cut down addiction. Whatever your reason may be, it is easy to create a single app folder.
In order to create one you simply have to enter wiggle mode and grab the app that you want to add inside the folder. Then drop this app icon on another app's icon to create a new folder. Finally open the newly created folder, and then tap and hold on the app icon that you want to move out of the folder and drag it out of the folder. At the end you will be left with a folder that only has one app inside it.
In some cases you might have to try multiple times before a single icon folder is created.
Let's move on to our next useful iPhone folder tip…
Add Folders To iPhone Or iPad Icon Dock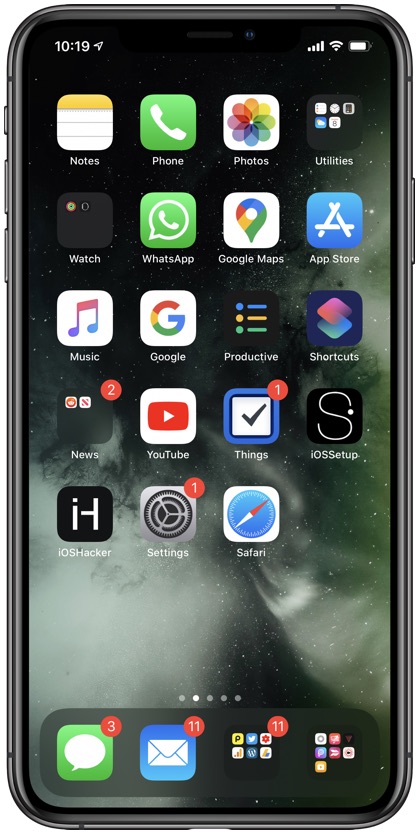 On newer versions of iOS and iPadOS you can actually place folders inside the icon dock. This was not possible in older versions of iOS and even though Apple has added this feature to the iPhone and iPad, many users still don't know about it. To move any folder to iPhone or iPad's dock simply enter wiggle mode, and then drag and drop the folder on the icon dock. Before you do so, make sure you remove 1 icon from the iPhone's dock since you can only place 4 icons in the iPhone dock.
Quickly Launch Apps With Pending Notification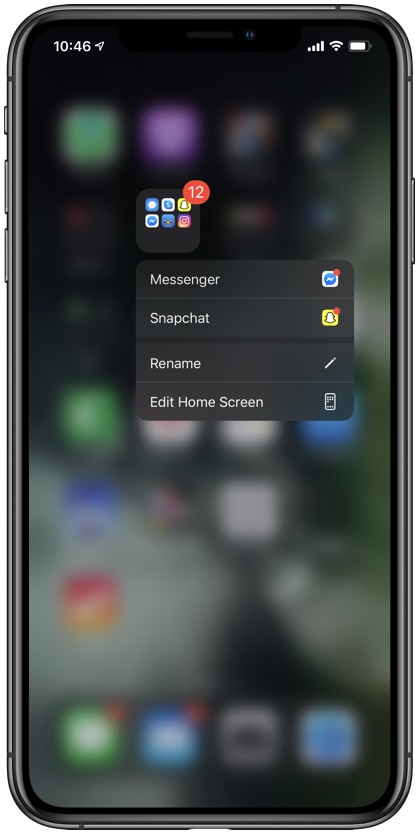 Last but certainly not the least on our list of super useful iPhone folder tricks involves home screen menus. With the home screen menus of iOS 13 or later you can quickly launch an app that is placed inside a folder and has pending notification. To do so, you have to long press or 3D Touch on a folder icon that has apps with pending notifications. As soon as you long press on the folder icon a menu will appear with a list of all the apps with pending alerts. Simply move your finger to the app that you want to launch.
There you go folks these are some of the super useful iPad and iPhone folder tips that you need to know about. What do you think about these iOS folder tricks? Let us know in the comments section below.
Disclosure: iOSHacker may receive a commission if you purchase products through our affiliate links. For more visit our privacy policy page.