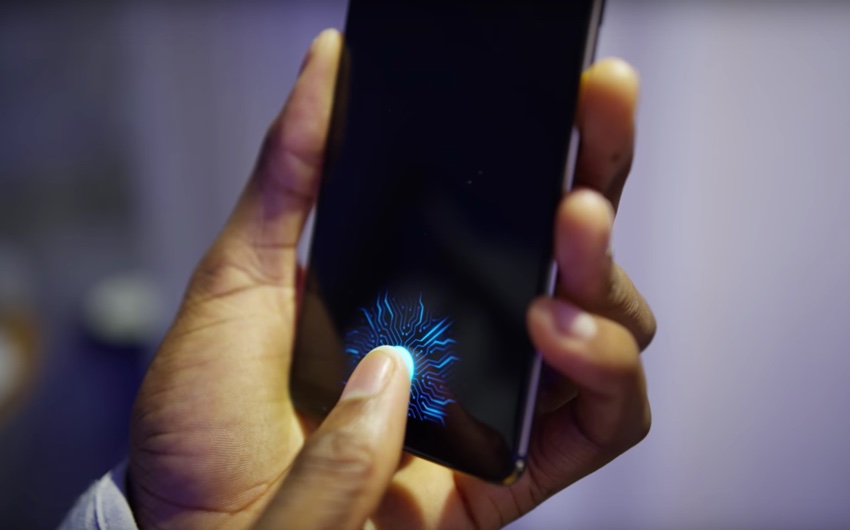 Through out last year's rumor season before iPhone X's official announcement we heard that the flagship iPhone will have an in-glass fingerprint sensor, which is basically a Touch ID sensor right underneath the display. However with the device's announcement we learned that Apple has completely ditched what was the best fingerprint sensor on the market for a new technology called Face ID. With all its quirks, we have grown to appreciate and even love Face ID.
However every now and then, especially when waking up in the morning when Face ID struggles to authenticate your half asleep face, we wonder how different our lives out have been if Apple had added an in-glass fingerprint sensor to iPhone X.
Turns out not that great. Famous YouTuber MKBHD recently shared a video demonstrating an in-glass fingerprint scanner called FS9500 or Clear ID by Synaptics. This fingerprint scanner being shown on Vivo X20 Plus UD smartphone with all its coolness has severe limitations that explain why iPhone X does not have this feature.
First it requires the device to have an OLED display otherwise it won't work. Then the sensor that is placed under the screen is visible at certain angles and lighting conditions. Both of these are minor issues, however the main issue is with how the fingerprint scanner actually works. Here's an excerpt from the video.
It has to be shinning a light on your fingerprint for it to reflect back into the glass and read it. So when I put my finger on the indicator which is basically a helper for guiding my finger to the right place, you see a light shine for a second, a sort of pulse that's long enough for it to read the reflection of my fingerprint on that sensor.
This means you have to raise the phone, wait for the screen to show the light, put your finger on it and scan. This doesn't sound very convenient for two reasons. Face ID that is more secure than a fingerprint reader (chance of someone looking like you is 1 in 1,000,000 compared to someone having same fingerprint as yours is 1 in 50,000) will scan your face instantly and unlock the device, where as on this fingerprint scanner you have to place your finger and then it will unlock.
Currently Face ID lets you read notifications after a successful scan without fully unlocking the device. With this fingerprint scanner you will have to scan the finger and then perform some sort of gesture or 3D Touch press in order to access homescreen, adding another step to the unlock process. This however can be solved with software.
Secondly the scan area is quite small. This wouldn't have been a problem if it was a physical button since you can put your finger on it without looking or paying much attention, however putting your finger at the right place on a screen will require more attention.
Granted this is the first generation of this technology and things like speed and coverage area will improve, but same is the case for Face ID. We are certain that Face ID technology will show signs of improvement as soon as next generation iPhone and with it being more secure and easier to use, I don't see the point of Apple ditching Face ID to get something like Clear ID on its devices.
Here'e MKBHD's video.