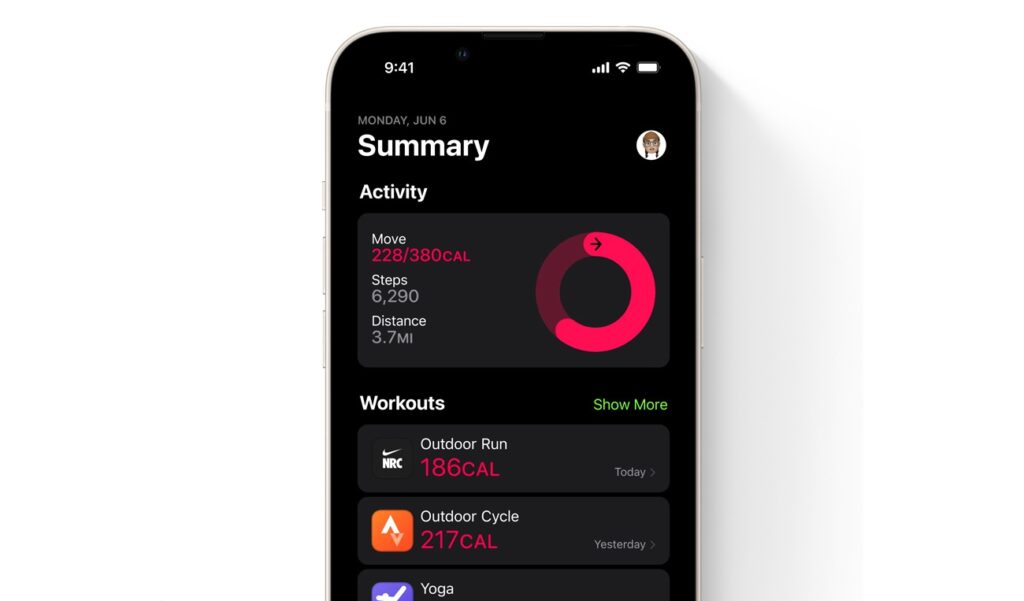 For years tracking fitness goals was a privilege that was exclusively available to those iPhone users who owned an Apple Watch. But now Apple has changed the way fitness goals are tracked and is allowing those who only own an iPhone to not only track their activity but also meet their daily move goals.
Any iPhone user who is running iOS 16 or later now has access to Fitness app's new feature. This feature enables the iPhone to use its motion sensors to monitor user's steps and distance.
In addition to monitoring steps the Fitness app will also integrate with third-party workout apps and give users an estimate of the calories that they have burned throughout the day. This includes workouts done in exercise and sports apps for running, cycling, yoga and more.
iPhones have always been able to track user's steps for while. What has changed in iOS 16 or later is that this information is being shared with the Fitness app and is displayed to the user along with other calories burned with those steps.
iPhone users will also get an Apple Watch style daily move goal that will take into account the steps and distance covered by the user and other workouts to contribute to user's daily move goal.
This just like Apple Watch's Activity Rings will encourage users to be more active and close their daily move rings by being more active.
Users can also add activity ring to their iPhone's lock screen using the new lock screen widgets feature.
Inside the Fitness app users will be able to see their current Move goal progress with calories burned, number of steps taken in a day and distance covered while walking and running. The app will also display the workouts they have completed in various third-party workout apps.