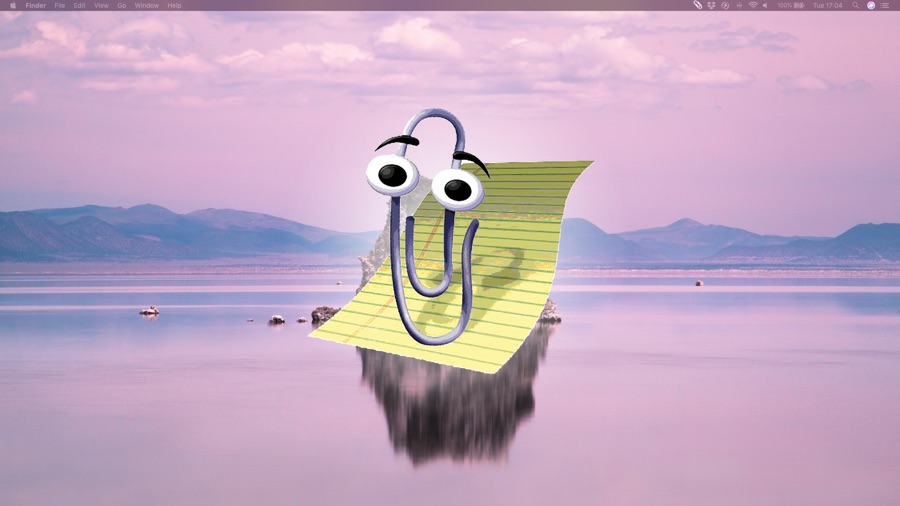 If you had the privilege of using MS Office 2000 or later, then you should be able to recall Clippy, the creepy personal assistant that kept giving you unsolicited suggestions on what you should do in MS Word or Excel.
While Clippy or Clippit was removed from the MS Office suite just after four years of service however not before it left an ever lasting mark on our digital history. One cannot take away the credit it deserves for being the first digital assistant. We can't help but think Clippy is the spiritual ancestor to today's Siri, Alexa or Google Assistant.
While Microsoft has no plans of bringing Clippy back to life, a developer named Devran Uenal has created a macOS app that allows users to add the classic personal assistant Clippy to their Mac. With the free Clippy app you can get the dose of nostalgia by adding Clippy to your computer. Once added you can interact with Clippy by moving him around the screen or right clicking on it to select the 'Animate' option.
When running Clippy will remain on top of other windows and become transparent when it is out of focus. You can see the quick demonstration of Clippy on Mac in developer's tweet below.
No one asked for it, but I ported Clippy to macOS!
📎 https://t.co/stCTKtrigf 📎 pic.twitter.com/mf6UckPINv

— Cosmo — Devran Uenal (@maccosmo) September 4, 2019
Installing Clippy on Mac is quite simple. Just download the Clippy app for Mac from its GitHub page. Once the installation file has downloaded open it. In case you are not able to open the Clippy app for macOS, head over to System Preferences -> Security & Privacy and click on 'Open Anyway' button under the General tab.
Disclosure: iOSHacker may receive a commission if you purchase products through our affiliate links. For more visit our privacy policy page.