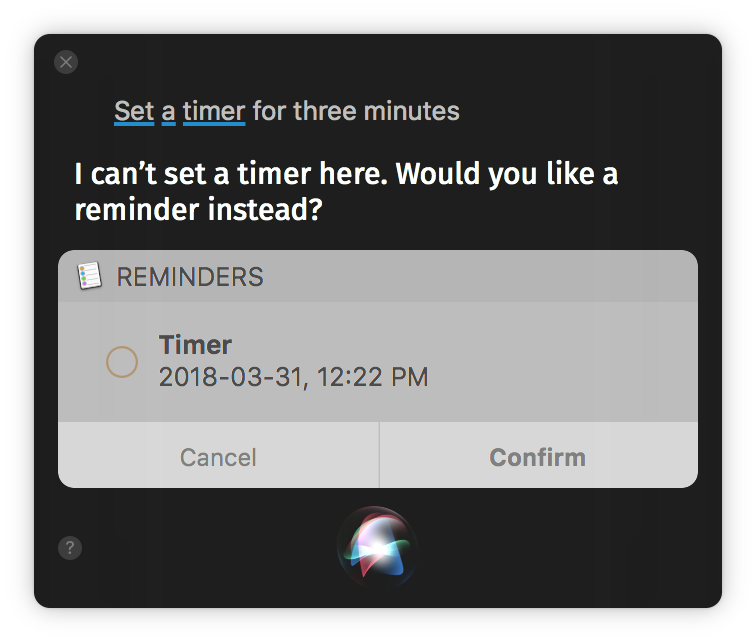 While Siri had been a part of iPhone since the iPhone 4S, it didn't come to the Mac until 2016 when it made its debut with macOS Sierra. It was featured as being more powerful compared to the mobile counterpart, with the ability to search for specific files and support for drag and drop.
Yet, while it can do a lot of things, it lacks in some very basic areas. One of them is the lack of HomeKit support, which means you can't use your Mac to do things like turn on a light or lock the door with Siri. However, one of the most curious omissions is the lack of support for setting a timer.
According to NPR and Edison Research, 43% of smart speaker owners regularly set timers using their voice. Timers are used for a variety of things, for keeping track of how long something has been in the oven or for helping you stay focused on a certain task for work. Using Siri or another virtual assistant to set a timer is much quicker then having to launch the clock app, set the time you want, and then press start.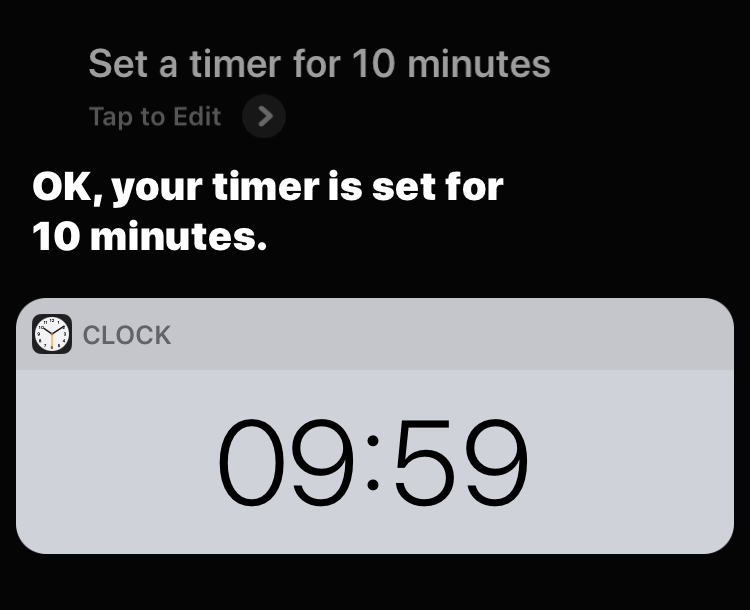 So if timers are so frequently used, why in the world does macOS not support it with Siri? To be fair, Siri does offer the ability to set a reminder instead, but reminders are not the same. They don't continuously sound an alarm until you dismiss it. Not only that, but having it as a reminder fills your completed reminders list with a bunch of reminders labeled "Timer."
Siri has been known to be one of the worst virtual assistants, with others such as Amazon Alexa, Google Assistant, and Microsoft Cortana being much superior in voice recognition and features. Apple certainly has a lot to catch up on, but before it adds all these new features, could they take a month to streamline the Siri experience across their platforms? Thanks.
What do you use Siri most often for? Do you use it often on your Mac? Let us know in the comments section down below!
Disclosure: iOSHacker may receive a commission if you purchase products through our affiliate links. For more visit our privacy policy page.