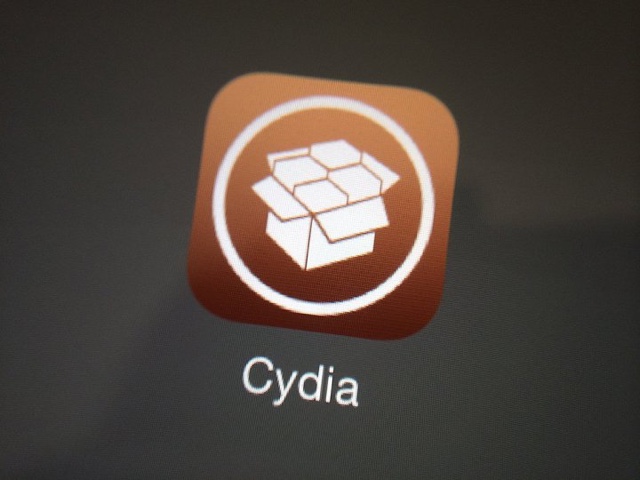 If you haven't opened Cydia in a while, then now is the time to hit the jailbreak store's icon as a bunch of great new tweaks have been released that improve the iOS 11 experience for jailbreak users. Before checking the tweaks featured in this post, don't forget to check out the 5 tweaks that were featured in one of our previous articles.
This particular roundup of iOS 11 tweaks includes HideDots11, WADarkMode, TrashFromLS, EZSwipe and HomeBarSizer. Read on to learn what these tweaks do and how you can download them on your iPhone, iPad or iPod touch.
WADarkMode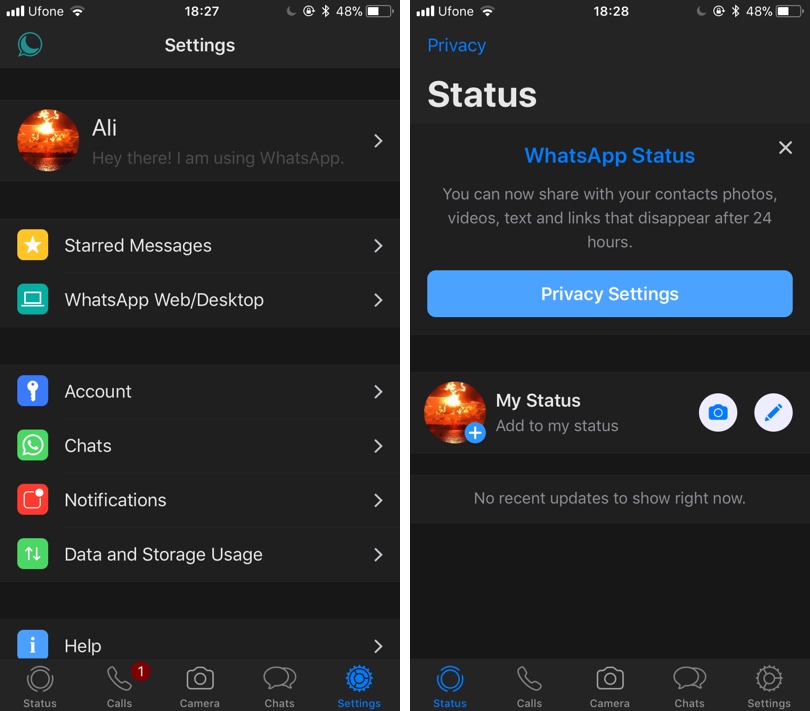 WADarkMode tweak brings a full dark mode to WhatsApp Messenger app. The tweak adds a dark mode to the whole app turning different UI elements and pages completely dark. The best thing about this tweak is that it can be toggled on and off with a simple tap, right from the in-app WhatsApp settings. Just tap on the Settings button and then tap the dark mode button from top left. You can download the WADarkMode tweak from Cydia where it is available for free. It works on iOS 11 and iOS 10 only.
HideDots11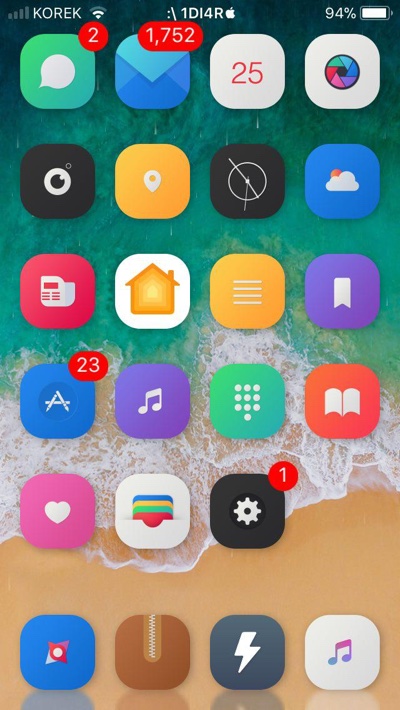 With HideDots11 tweak you can hide the page dots from the lockscreen. Similar tweaks have existed since almost the beginning of the jailbreak and now with HideDots11 you get the ability to hide the dots on an iOS 11 device. You can install this tweak on all versions of iOS 11. It is available for free in Cydia.
EZSwipe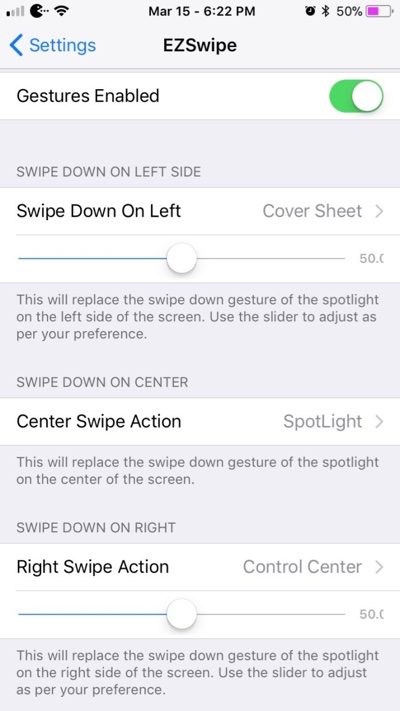 The EZSwipe tweak brings new gestures to iOS, allowing users to perform certain actions by swiping down on the homescreen. For example, you can access the Control Center by swiping down in the middle of the homescreen, a gesture that is normally assigned to spotlight. From preferences you can select actions for Swipe Down On Left, Right Swipe Action and Center Swipe Action, and assign different actions to each. You can download EZSwipe tweak from Cydia for free.
TrashFromLS
TrashFromLS allows users to delete emails right from the lockscreen, without having to enter your passcode or any other sort of authentication. This makes the process of deleting emails from lockscreen quicker and simpler. You can download TrashFromLS from Cydia for free. It is compatible with iOS 11.
HomeBarSizer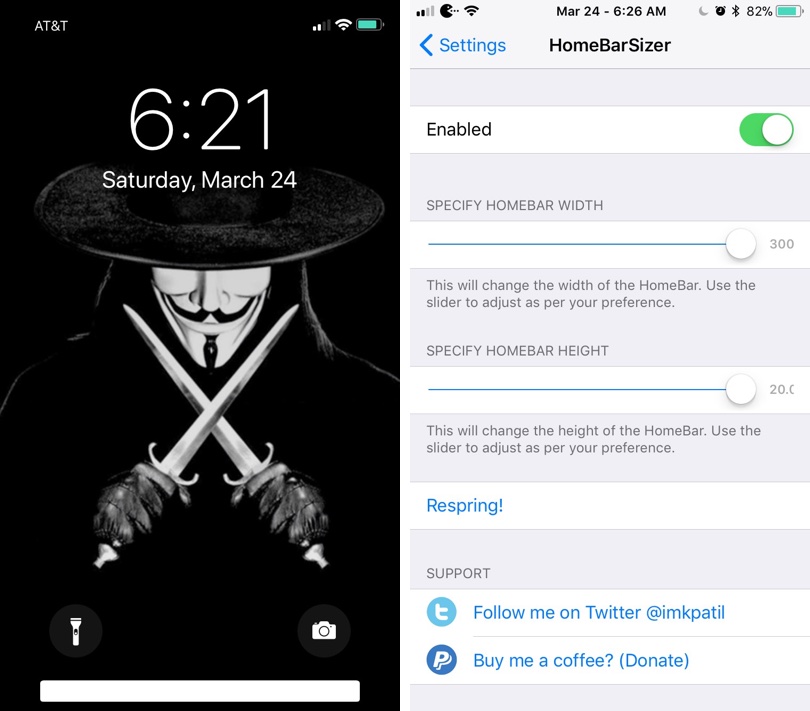 Think the iPhone X Home Bar is too large or too small for your liking? With HomeBarSizer tweak you can increase or decrease its width and height right from the Settings app. Simply move the slider to change Width and Height. Separate sliders are given for both allowing you to set different width and height for the Home Bar. You can download the HomeBarSizer tweak from Cydia where it is available for free.
Disclosure: iOSHacker may receive a commission if you purchase products through our affiliate links. For more visit our privacy policy page.