Safari extensions allow you to expand Safari browser capabilities on the Mac. If you're looking for some cool and useful Safari Extensions, then you are in the right place.
No dedicated store is available for Safari Extensions either. However, as of recently, Safari Extensions can be purchased as apps in the Mac App Store.
Have you been looking for the best Safari extensions? We're here to help! The Safari browser is fast and great, and some even prefer it over Chrome or Firefox.
We have gathered the best Safari App Extensions in this article.
Best Extensions for Safari on Mac
A Safari extension is an add-on that is available for download through the Mac App Store and with certain Mac apps. 
The Safari extensions listed below can help you write like a pro, boost your productivity, or make your browsing experience better. Let's have a look.
1. Grammarly: Writing App
Whether you are writing in your browser or working on your desktop, Grammarly for Safari provides real-time editing help.
As a proofreader and writer's assistant, Grammarly checks beyond basic spelling, grammar, punctuation, and clarity errors. You can express yourself confidently, find the most appropriate words to express yourself and communicate your ideas clearly with this tool.
Grammar and spelling are certainly crucial, but effective writing delves much deeper. In addition to helping you streamline wordy phrases, Grammarly can also help you rewrite sentences that are likely to confuse your audience. Besides suggesting improved word choices and tone adjustments, it also offers suggestions on how to keep readers engaged.
Install Grammarly: Writing App from the App Store now!
2. Noir – Dark Mode for Safari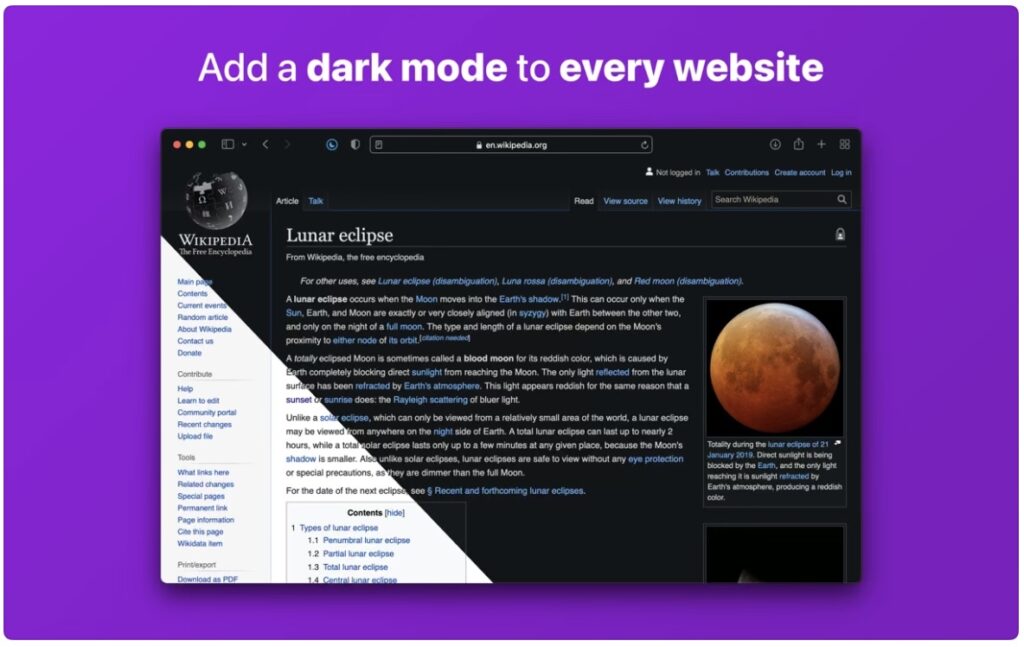 You can use Noir to automatically add dark mode to any website you visit with Safari.
Surfing the web at night has never been so enjoyable. You'll never need to worry about bright websites again with Noir.
Based on the colors used on each page, Noir generates a custom dark style for every site you visit. The process is so fast that you won't even notice it happening, but you'll approve of how it looks: a beautiful dark mode tailored to each website, where contrast is maintained and highlights are still visible. Additionally, with over 20 pre-built themes and the option of creating your own, you can completely customize the results.
Your device feels right at home with the app. This is a Safari extension, so you don't have to activate it manually every time a page loads. Furthermore, Noir integrates tightly with system features such as shortcuts for a seamless workflow experience. You can also sync your settings to all your devices using the iCloud service.
This extension costs $2.99 in the App Store. Install Noir – Dark Mode for Safari from the App Store now!
3. DuckDuckGo Privacy for Safari
Does being tracked online bother you? DuckDuckGo comes to your rescue.
Those who want to stay safe online can use the DuckDuckGo Privacy Essentials extension. In addition to blocking third-party trackers on websites, it even gives you a privacy dashboard that shows how much-enhanced security a website offers. When you are deep into your internet research, it provides you with a privacy score for each website. It will also help you prevent downloading or purchasing files from websites that have a low trust score. Additionally, the extension also improves the privacy of websites you visit.
You won't see the same ads everywhere based on your purchase or browsing history if you use a tracking blocker to protect yourself from third-party tracking. Overall, it's a must-have tool.
Install DuckDuckGo Privacy for Safari from the App Store now!
4. G App Launcher
Using this extension, you can customize the app launcher and add Google shortcuts to more than 1000 apps. Additionally, the extension allows you to create custom shortcuts to any website you like in addition to these 1000 Google shortcuts.
Using drag-and-drop on the settings page, you can determine which shortcuts you want to display in the app launcher via the "Configure" button. The two buttons below the left list allow you to add or remove all shortcuts. Additionally, you can sort your selection using the "Sort A-Z" button on the settings page, and filter the 1000+ Google shortcuts via the search box.
If your desired shortcut is not listed, you can submit a request to create a new Google shortcut.
Install G App Launcher from the App Store now!
5. Vinegar – Tube Cleaner
Vinegar replaces the YouTube player with a minimal HTML video tag.
In addition to removing ads, it restores picture-in-picture and keeps videos playing in the background.
The permission section contains unfortunate wording regarding "can read information from webpages". Vinegar requires access to the web page to locate and replace the YouTube player. There is nothing creepy about it!
You should also check out Vinegar's companion app, Baking Soda. Basically, it is a less powerful version of Vinegar, but it works on all websites except YouTube.
Install Vinegar – Tube Cleaner from the App Store now!
6. PayPal Honey for Safari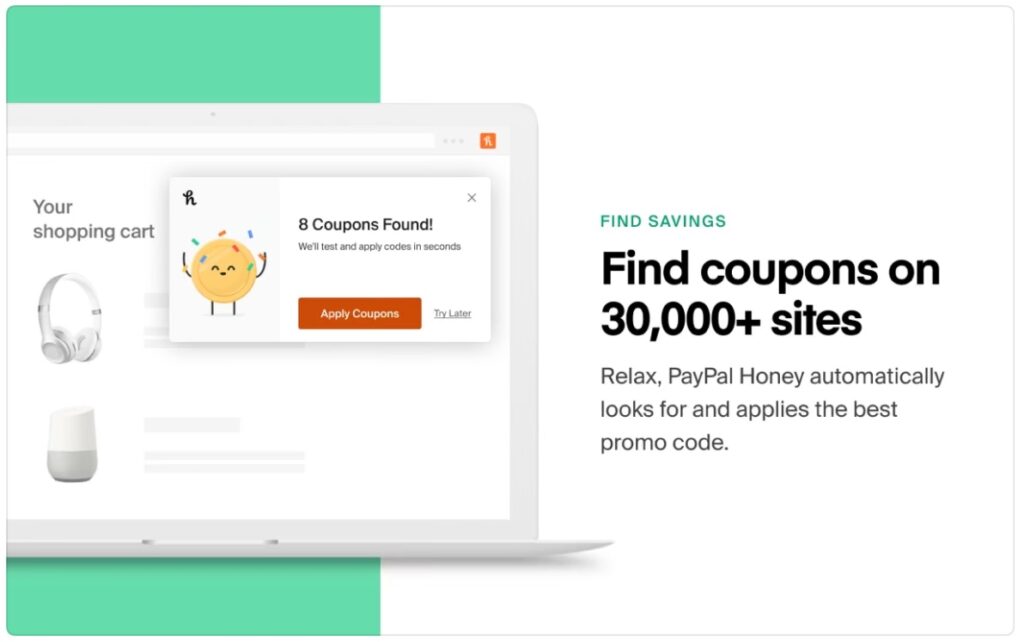 Shop online and earn rewards with this Safari extension!
If you're looking to save money while shopping online, then this extension is for you. Using Honey, you can find and apply the best coupons at checkout to get irresistible discounts.
The Honey platform supports thousands of popular sites, including e-commerce sites such as Amazon, Best Buy, and eBay, travel sites such as Expedia, food ordering sites like Pizza Hut, and independent brands like Adidas and Macy's.
Every time you order something, the extension pops up, saving you tens of dollars.
Install PayPal Honey for Safari from the App Store now!
7. Highlighter for Safari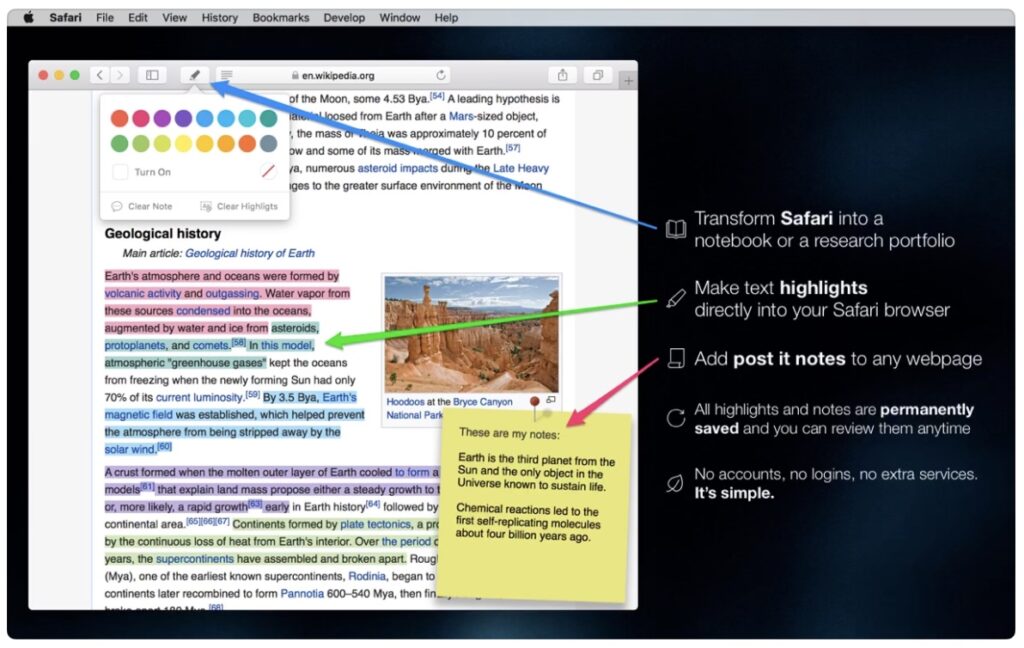 Highlighter for Safari is a helpful extension for keeping track of what's significant, marking relevant information, and improving your understanding. Just a click away.
You can highlight text, add notes, and annotate any webpage directly in Safari. You can search, explore, and remove the content in addition to saving your edits for later review.
You don't have to manage any accounts or logins since everything is stored locally. There is no remote service involved either.
Install Highlighter for Safari from the App Store now!
Note to Remember
These Safari Extensions are just some of our favorites due to their uniqueness and practicality.
Before you install an extension for Safari, keep in mind that the more extensions you install, the more your system will be drained. Safari is designed to be a fast and lightweight browser. Adding more options and features can degrade performance.
Do you have a favorite Safari extension? We'd love to hear from you in the comments!