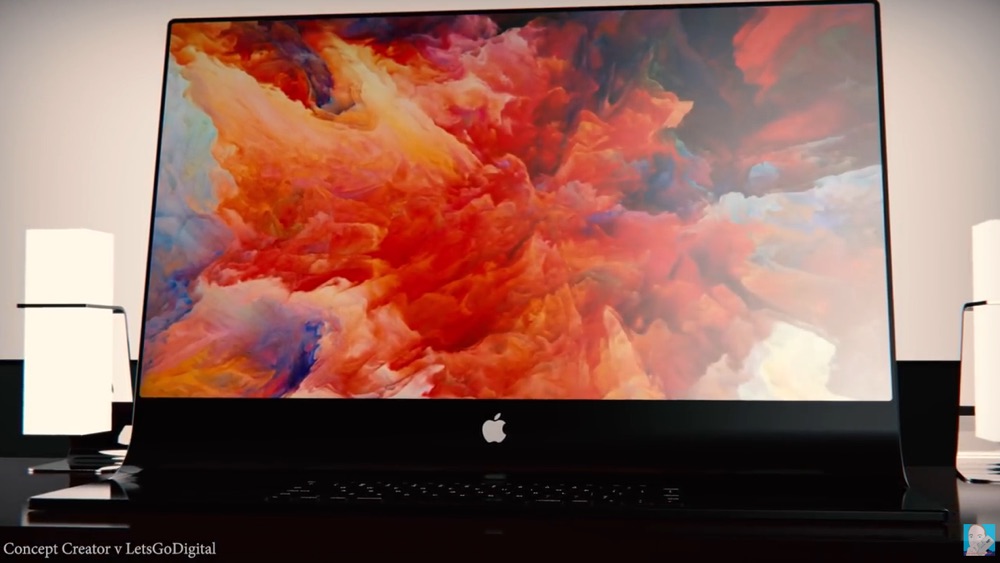 The iMac has largely had the same design since 2004 and Apple's all-in-one desktop computer needs a design overhaul. We are not even talking about Apple reducing the size of its hideous bezels, what we want is a complete redesign from top to bottom.
While we have yet to see a major redesign of the iMac, Apple is known to have filed a patent for a curved iMac design, which will be made from a single slab of glass. Taking inspiration from patented curved iMac design LetsGoDigital and designer Jermaine Smit have created a video render in which they have tried to show us how such a device could look like.
The result is impressive to say the least. The single glass slab iMac with a curved design looks very interesting from top to bottom. The computer has some unique features that will make it stand out in the crowd of all-in-one computers. For example, the glass slab device has an edge-to-edge display with minimal bezels. Perhaps more interesting is the placement of the keyboard, which is built right into the body of the computer. The body of the computer extends from top where the screen starts to the bottom at its end where the built-in keyboard ends.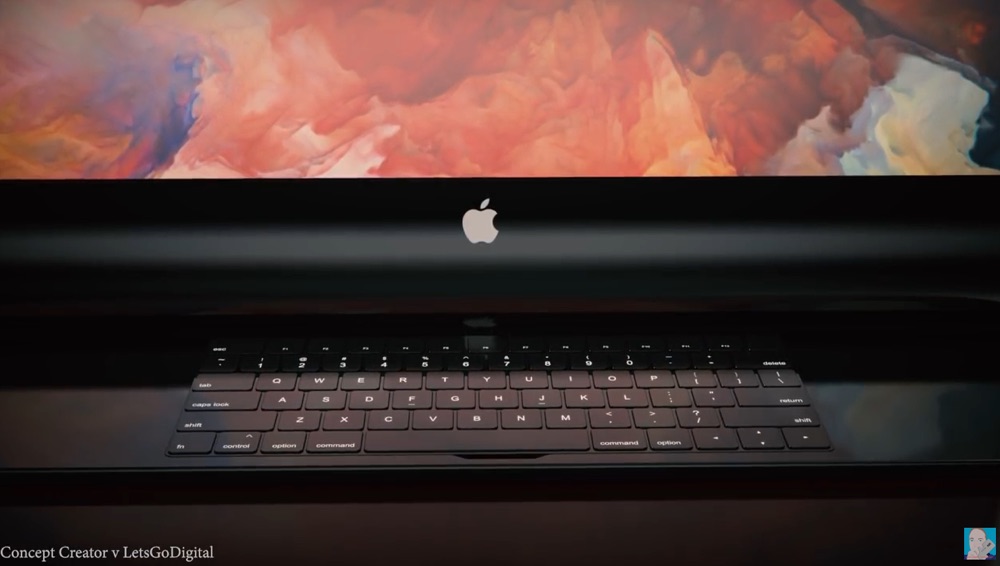 The back is also different from the current models and features a nice white logo. While the logo isn't glowing in concepts unlike classic MacBooks, we cannot help but wonder how an iMac with a glowing Apple logo would look like.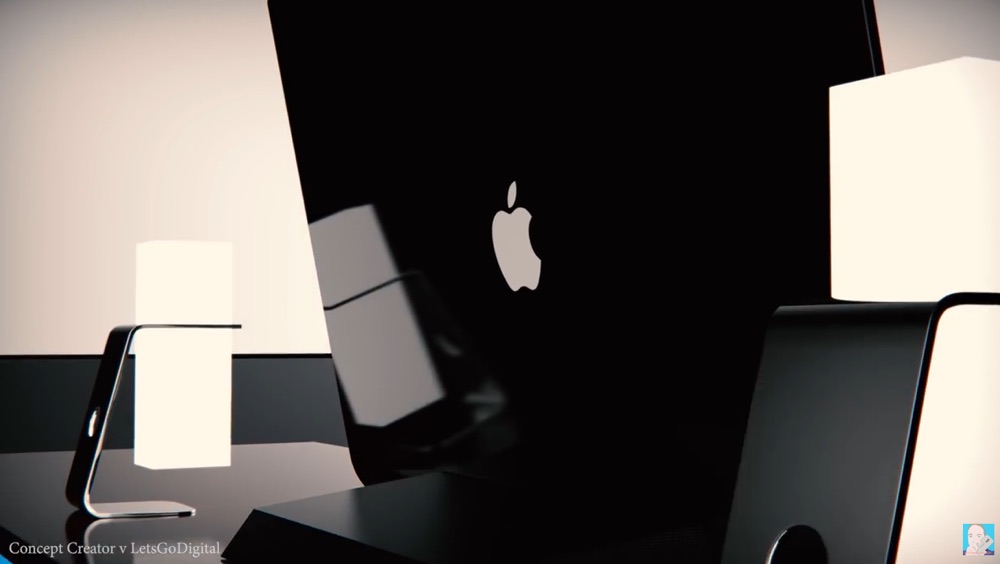 The device shown in renders also has the potential to look outlandish to a lot of people. The placement of the keyboard would mean that you will have to either uncomfortably extend your hands to reach it or bring the whole computer (and its massive display) close to your face. Apart from the keyboard, the rest of the design looks practical enough to become a reality.
What do you think about this iMac concept? Do you think Apple should give iMac a redesign and bring a curved design look to its desktop lineup? Let us know about your thoughts in the comments section below.
Disclosure: iOSHacker may receive a commission if you purchase products through our affiliate links. For more visit our privacy policy page.