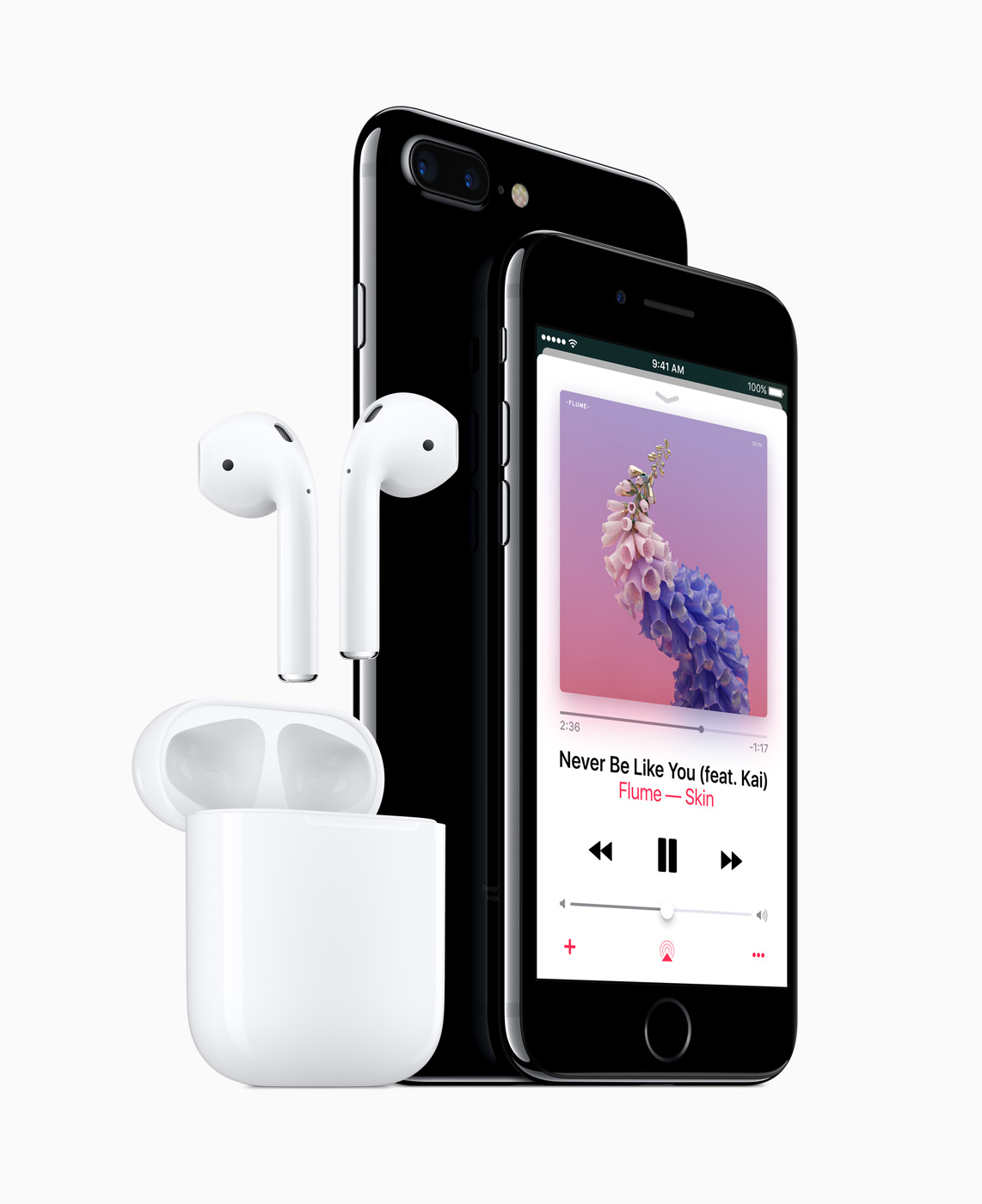 Alongside iPhone 7 Apple also announced the AirPods, that were meant to be wireless premium replacement for the EarPods headphones that ship with every iPhone. The company announced that the headphones will be available at the end of October, only to reveal later that they have been delayed. While Apple confirmed the delay it didn't really provide us with an ETA of the much awaited wireless product, as its website simply says 'Coming Soon'.
Now we have got a disappointing news for anyone who has been waiting for the AirPods' release, as according to a report by Taiwanese publication DigiTimes their release may have been delayed until January 2017. The report is sourced through Apple's AirPods supplier Inventec, which thanks to Apple's AirPods order is expecting to achieve an impressive growth of 7 percent in 2017. According to the report Inventec is expected to start AirPods shipment in January of next year.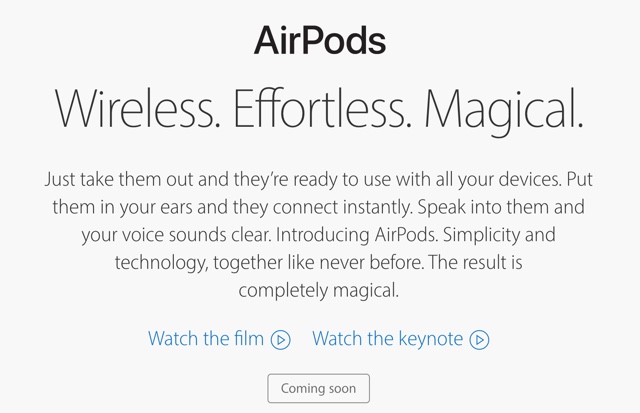 Currently there is no word on why AirPods were suddenly delayed. However if the report about their January release is true it would be interesting to know why is it taking Apple so long to release a product that was expected to be ready in October. Even though we are excited about the release of Apple's 'magical' AirPods, we are kind of relieved too to see Apple delaying the product instead of releasing it in a state that is not ready for customers.
Whenever AirPods are released they will be available as a separate purchase. A pair of AirPods will cost $160.