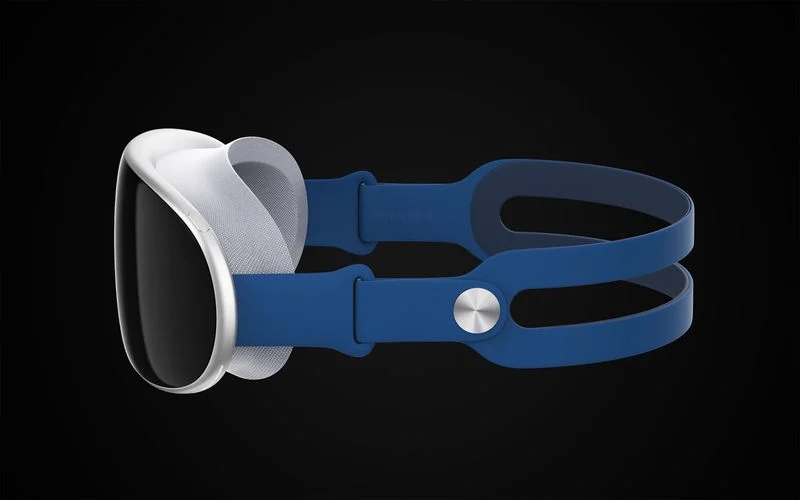 Apple is still working on its secretive mixed-reality headset, and Bloomberg's Mark Gurman has shared new details about the upcoming headset. Writing in his PowerOn newsletter Gurman says Apple's mixed-reality won't require an iPhone to function like previously believed.
This means unlike other products like the Apple Watch, user won't be required to set up or use his or her mixed-reality headset with an iPhone and the product will act as a standalone device. The device will run onboard xrOS operating system.
Users will be able to log in to their mixed-reality headset with their Apple ID. Once use has logged in, the device can download the user's content and other iCloud data from the cloud just like any other device.
Users will still have an option to set up their mixed-reality headset with the help of an iPhone or iPad, and can also transfer their data from an iOS device if they like.
Apple's mixed-reality headset will not have a remote control and user will be able to control the device and perform actions like inputs with their eyes and hands. For text inputs users will be able to use a technique dubbed as air typing. However Gurman notes that users will also be able to use their iPhone's touch screen for typing and for potentially other actions.
Apple's mixed-reality headset, which is rumored to be called 'Reality Pro' could be unveiled by the company at WWDC in June 2023, and ship to customers by the end of 2023 at the earliest.
'Reality Pro' is expected to be a higher-end model and cost somewhere around $3,000. It is said to be followed by a relatively budget-friendly model dubbed as 'Reality One' with lower-end display and processors. That model could launch by the end of 2024 or in 2025.