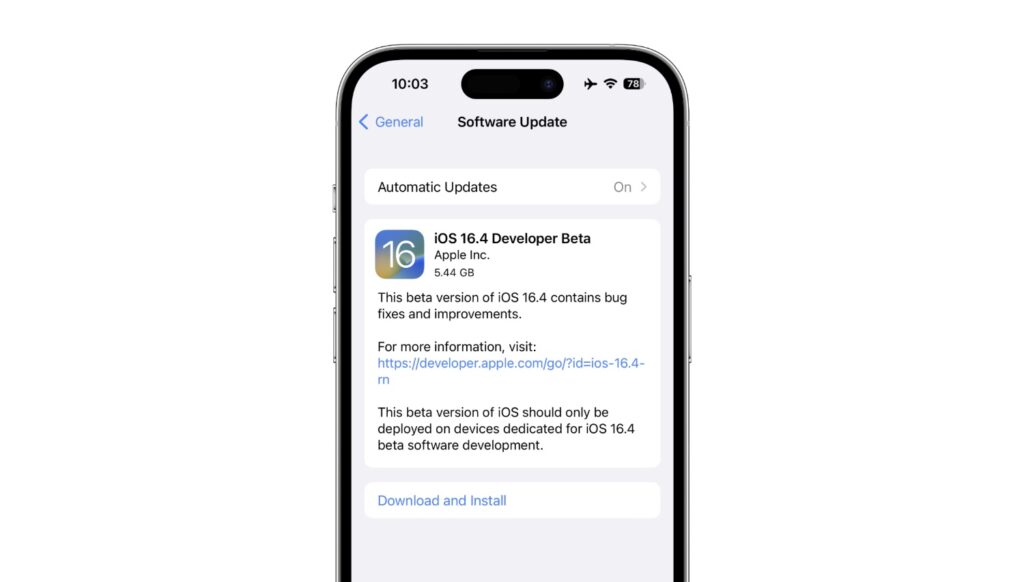 Apple has released iOS 16.4 and iPadOS 16.4 developer betas which are now available for download to those registered with Apple's developer program.
Apple's iOS 16.4 beta is released 3 weeks after the public release of iOS 16.3. The new update brings a number of small but significant changes to the operating system.
In addition to iOS 16.4 and iPadOS 16.4, Apple has also released macOS Ventura 13.3, watchOS 9.4, and tvOS 9.4.
Changes in iOS 16.4 Beta
New Emoji and Web Push Notifications
New Emoji has been added in this new update including an Emoji for donkey, jellyfish, goose, hyacinth, light blue heart, pink heart, shaking face, ginger, flute, maracas, black bird, pea both, and more.
With iOS 16.4 and iPadOS 16.4 Apple has introduced push notifications capability through HTML standard Web Push API. This means web apps whose icons have been added to the iPhone or iPad's home screen will now be able to send out push notifications and display notification badges for pending alerts on their icon, much like App Store apps.
Web apps will need to ask for permission from the user before they can start sending push notifications.
Other web app-related changes include alphabet-based icons for websites that do not offer an iPhone web app icon and the ability for third-party web browser apps to user interface for adding web app icons to the home screen through the iOS's default share sheet.
New way to install developer betas
Apple is changing the way developers install iOS betas on their iPhones and iPads. Previously developers could download iOS beta profiles from the developer center to install iOS betas, which meant anyone with the right beta profile could install it on his or her iPhone and then go to Settings to download a developer beta.
Now Apple has tied the process with an Apple ID. From now on developers who want to test developer betas on their iOS devices will need to sign in with the same Apple ID on their account as the one registered with Apple Developer program.
Developers will be able to enroll their devices from the developer center website and go to Software Update second on their device in order to install the beta.
Message app previews for Mastodon
A change to the Messages app now allows iMessage to show rich content previews to the shared web links of open-source Twitter rival Mastodon.
5G Standalone toggle
On 5G-equipped iPhones iOS 16.4 has introduced a new '5G Standalone' toggle for T-Mobile subscribers. When enabled this toggle makes the iPhone use 5G for all cellular activity including cellular network connections.
Users can find the new 5G Standalone toggle by going to Settings -> Voice & Data options page. With the introduction of this feature iPhones should be able to achieve 3Gbps speeds on 5G.