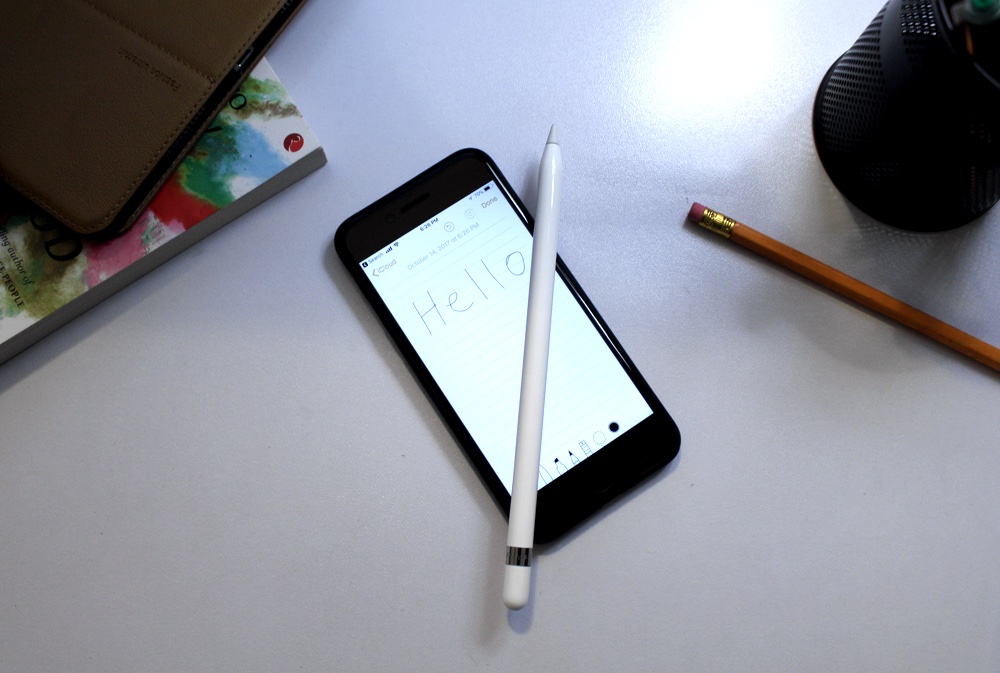 Apple may be gearing towards adding a stylus to its future iPhone. This has been revealed in a report from the The Investor, which quotes sources inside Apple that the company is working on a 'digital pen' for the iPhone, and it may come bundled with the iPhone that will be released in 2019. The report goes further than that, and also notes that Apple has already started talks with companies that make styluses for possible partnerships.
The report also claims that Apple wants to make changes to its A-Series chips, so they can better support handwriting recognition, something it was not able to do in time for iPhone X.
A patent revealed back in August suggested that Apple plans to make a smaller version of the Apple Pencil, which makes sense as current Pencil meant for the iPad is too long to be suitable for iPhone.
Apple and The Stylus have been in a love-hate relationship. This all started when Steve Jobs expressed his disgust about using a stylus with a smartphone when he announced the original iPhone. While that famous 'Yuck' moment has been used by many to signify the u-turn Apple took when it announced Apple Pencil for the iPad Pro, most people fail to realize that Steve's hatred for stylus was for it being used as the primary input device.
Apple Pencil however is used as anything but a primary input device. People love their Apple Pencil for its note-taking and drawing features, while most people can't even think of using it full-time to get around their iPad or typing with it.
Disclosure: iOSHacker may receive a commission if you purchase products through our affiliate links. For more visit our privacy policy page.