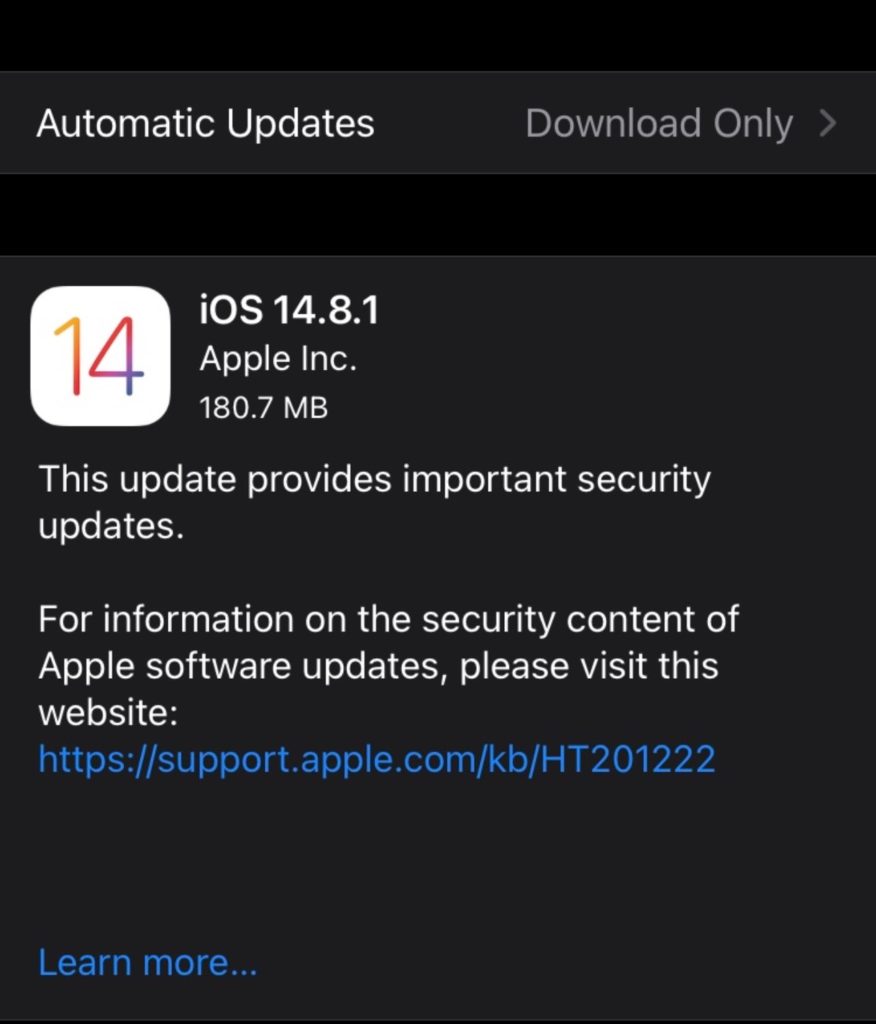 Apple has released iOS 14.8.1 update and it is now available for download. iOS 14.8.1 has been released for users who opted not to update to iOS 15 when it was released last month.
Apple had previously released iOS 14.8 for users who didn't want to upgrade to iOS 15 last month, and today the company has pushed this release that brings 'important security updates' to iPhones and iPads. Apple says this update is recommended for all users.
If you are running iOS 14.8 or lower on your device, then you can update to iOS 14.8.1 or iPadOS 14.8.1 by going to the Software Update section of your iPhone or iPad. There you will be able to choose between iOS 15.1 or iOS 14.8.1.
This year Apple has started to give users an option to either upgrade to a major iOS release like iOS 15 or stay on older version like iOS 14 and still receive crucial security fixes.
People who have already upgrade their device to iOS 15 or later cannot downgrade their iPhone to iOS 14.8.1. However those running iOS 14.8.1 can upgrade to the latest available version of iOS 15 (which is currently iOS 15.1) whenever they like.