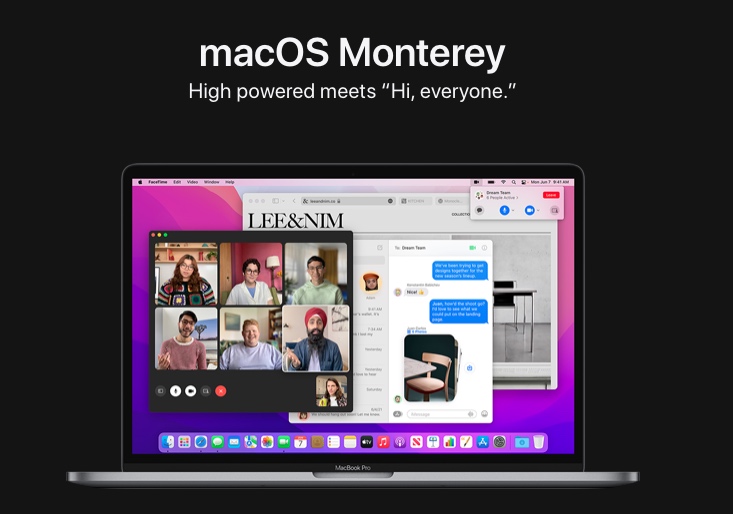 Along with iOS 15.4 and iPadOS 15.4 Apple has also released macOS Monterey 12.3, watchOS 8.5 and tvOS 15.4 to public. All of these operating system updates can now be downloaded on their devices over-the-air.
Just like iPadOS 15.4, the newly released macOS Monterey 12.3 finally brings the Universal Control feature to users. Now you can take advantage of Universal Control on your devices by seamlessly moving cursor from your Mac to iPad or another Mac. You can also use the same trackpad/mouse and keyboard, and use Universal Control to drag and drop photos, files and text between devices including Mac to Mac and Mac to iPad and vice versa.
In addition to bringing Universal Control, macOS Monterey 12.3 also brings new features that includes new 37 Emoji, Dynamic Head Tracking for Spatial Audio, new voices for Siri, Episode filter for Podcasts app, improved accuracy for Battery Capacity readings, notes feature for saved passwords and more.
watchOS 8.5 and tvOS 15.4
Apple has released watchOS 8.5 update and it can now be downloaded from the software update section of the Watch app. The update does not bring any major new features to Apple Watch but includes minor changes. This includes support for new Emoji and a non-binary Siri voice for American users.
tvOS 15.4 and HomePod 15.4 are also available. On tvOS 15.4 Apple has added the new Captive Wi-Fi network support that will allow users to use their iPhone or iPad to connect Apple TV to Wi-Fi networks that require additional sign-in steps. You can download these updates on the devices.