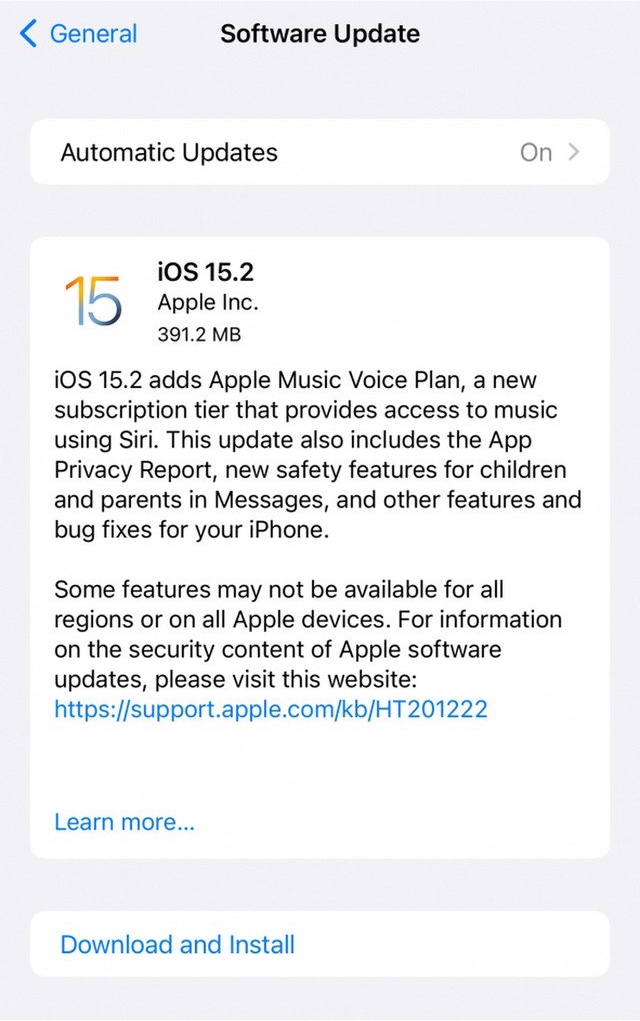 Apple has released iOS 15.2 Release Candidate 2 to developers who are beta testing the operating system on their devices. The revised release candidate has only been released for iPhone 13 models including iPhone 13, iPhone 13 mini, iPhone 13 Pro and iPhone 13 Pro Max.
Apple had released iOS 15.2 Release Candidate 3 days ago and everyone was expecting a final public release in the coming days. However it looks like the company has ran into bugs with the software and wants to test out bug fixes on new models of iPhone before rolling out iOS 15.2 to general public.
If you are running iOS 15.2 on your test iPhone 13 or iPhone 13 Pro, then you can head over to Settings -> General -> Software Update in order to update your devices. After today's release we expect Apple will be rolling out final version of iOS 15.2 to everyone sometime next week.
You may already know iOS 15.2 brings the App Privacy Report feature to iPhones and iPads, which will allow you to see which apps have accessed your device's camera, microphone and other privacy features recently. It activates new privacy controls for parents for the Messages app. It also adds a new Macro button to the Camera app.
iOS 15.2 brings the new Apple Music Voice Plan, which will allow users to subscribe to Apple Music's Voice only plan for $4.99. Users on this plan will not be able to use Apple Music through the Music app, as they will only be able to play Apple Music songs through the voice assistant Siri.