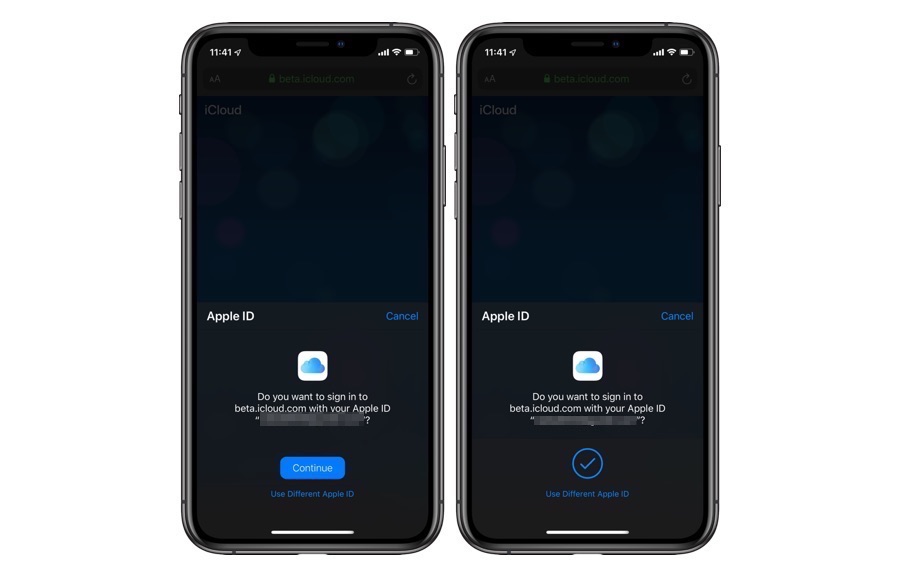 Apple is preparing a more convenient way of signing in to iCloud.com website on iOS 13 and macOS Catalina. Soon Apple will allow users to log into their iCloud accounts using the Face ID or Touch ID functionality of their iPhone, iPad or Mac. This new authentication feature is already live on beta.icloud.com for devices running iOS 13 and macOS Catalina betas, and is expected to make its way to the official iCloud.com website once these updates are released for public in the fall.
Currently if you are running iOS 13, iPadOS 13 or macOS Catalina on your Apple device, you can use the Safari browser to access beta.icloud.com. When you access this page your iPhone will automatically ask you to authenticate with Face ID or Touch ID based on which feature your device has and allow you to sign in with it. With this new method users are no longer required to enter their username, password and then two-factor authentication code just to access their iCloud account on the web, saving them a lot of time and effort.
The easy login method supports Touch ID on the Mac, so those with Touch ID enabled MacBooks, such as MacBook Pro with Touch Bar, MacBook Pro and MacBook Air will be able to take advantage of this new feature. While iPhones and iPads with Touch ID or Face ID will be able to use this feature.
This new login feature of iCloud.com is part of Apple's Sign in with Apple feature, which will be available to app developers soon. With the new Sign in with Apple feature users will be able to allow users to sign up and login to their apps just like they can sign up with Facebook or Google in various iOS applications.
It will be interesting to see if this same login method is offered on other non-Apple websites, allowing users to sign into different websites using Face ID.