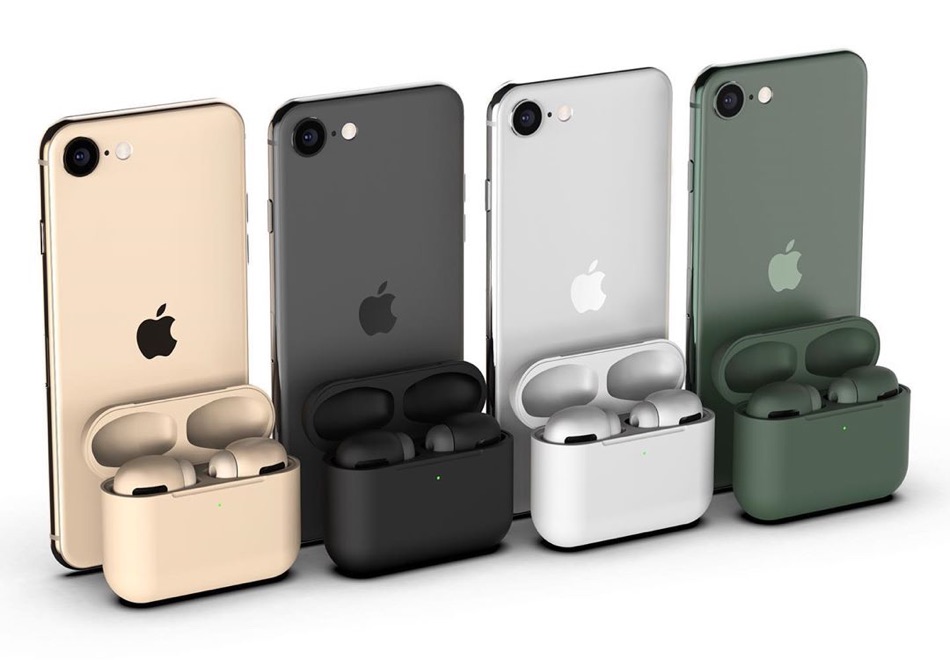 If you have been following the AirPods Pro lately and are excited about the upcoming noise-cancelling headphones, then you are going to love this latest rumor. According to Chinese news website Economic Daily News, Apple is going to release the new AirPods Pro in eight colors. The range of colors will include options like the typical white as well as Black and Midnight Green options.
The news about AirPods Pro bring offered in such an extensive range of colors is quite exciting, especially because Apple has offered both first generation and second generation AirPods in white color only. Even traditionally since the early days of iPod Apple made headphones have always came in white color. Other possible color options for the AirPods Pro have not been mentioned in the report however we can expect options like Product Red and Gold to be part of the offering as well.
Apart from multiple color options in-ear design based AirPods Pro are said to be packed with features that are not available on today's AirPods. This includes the noise-cancelling functionality and water resistance. Not to mention more charge cycles through the charging case since the case is going to be significantly larger than current generation of AirPods. These headphones could also offer the Transparency feature found in Beats Solo3 headphones, which allows user to listen to outside noises along with music.
While specific details about the upcoming AirPods Pro are based on rumors, the fact remains that the device actually exists. This has already been proven by Apple's own blunder when it pushed iOS 13.2 developer beta with an icon depicting these unreleased wireless headphones.
Apple was initially expected to announce the so-called AirPods Pro at an October media event, however since there's no October event it looks like the release might happen with a press release or Apple is waiting until early next year.
In the same report Economic Daily News claims that Apple is going to release AirPods Pro as early as next week.