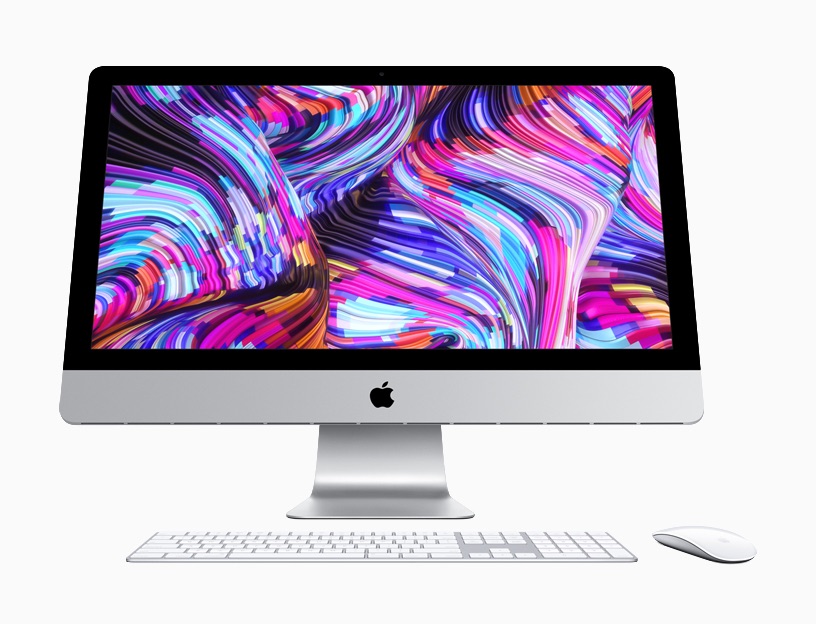 After releasing iPad Air and iPad mini 5 yesterday, Apple has now released new iMacs and they are now available for purchase on the Apple Store. The new iMacs feature the same old design but with new internals. Apple has upgraded both 21.5-inch and 27-inch models with new CPUs.
The 21.5-inch iMac gets 8th generation Intel CPU that comes in quad-core and six-core configurations. The 27-inch model on the other hand gets 9th generation Intel CPU with 6-core and 8-core configurations. According to Apple the processors on both these machines deliver up to 2x performance when compared to the last generation.
GPUs have also been updated on both models and now both iMacs come with optional Radeon Pro Vega graphics. If you want an iMac with the upgraded graphics then it will set you back $450.
The 21.5-inch iMac comes with a starting price of $1,299 and in that price you are getting 3.6GHz 8th generation Intel i3 processor, 8GB RAM, 1TB Hard drive, 4K display and Radeon Pro 555X graphics. The 27-inch iMac starts at $1,799 and comes with 3Gz 6-core 8th generation Intel i5 Processor, 8GB RAM, 1TB Fusion Drive, 5K display and Radeon Pro 570X GPU.