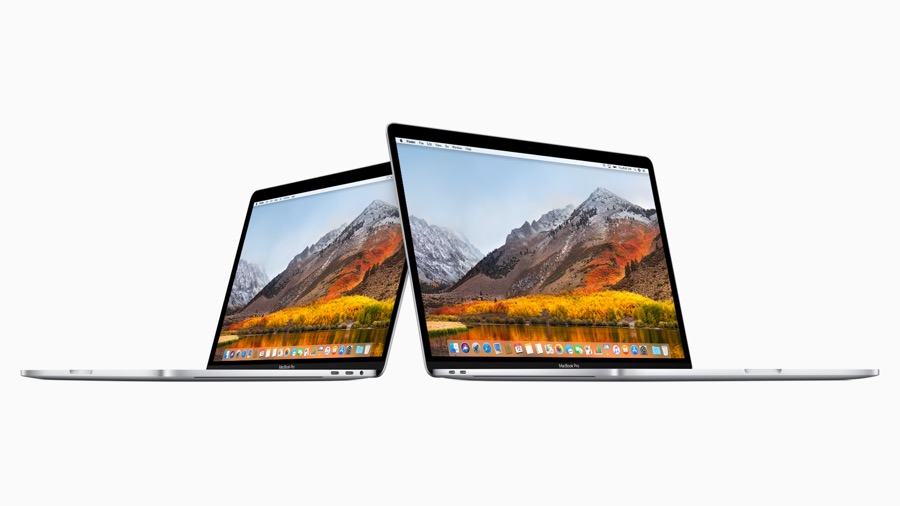 In a surprising move Apple has released new MacBook Pro models that feature a spec bump and new features. The company has released upgraded MacBook Pros with Touch Bar, while no update has been released for the non-Touch Bar 13-inch model.
The biggest highlight of this MacBook Pro upgrade is a spec bump, as Apple has finally brought the much awaited 8th-generation Intel Core processors to the Mac. The 15-inch Model features a 6-core processor that gives up to 70 percent faster performance. The quad-core processor found on the 13-inch model also gives a significant performance boost providing up to two times of faster performance.
Apple has also added support for up to 32GB of RAM and up to 4TB of storage on the 15-inch model. While both MacBook Pro models have the same Retina Display, Apple has added the True Tone display feature also found on the iPhone X and iPads.
Other newly introduced specifications of the new MacBook Pro include a third-generation keyboard for 'quieter typing'. It is important to note that this third-generation keyboard does not solve the sticky keyboard problem many users have been having with the second-generation. Apple says the issue only affects a tiny number of users, who can take advantage of the four year keyboard repair program.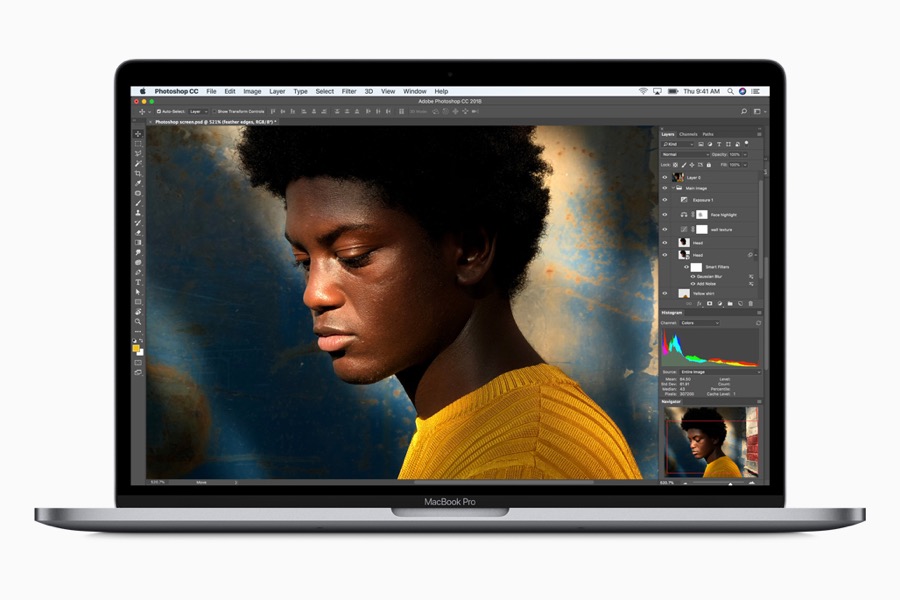 Apple has also added the T2 chip to the new MacBook Pros, making them the first portable Macs to feature this chip. With the T2 chip users will be able to take advantage of the 'Hey Siri' feature just like they can on the iPhone.
15-Inch MacBook Pro Highlights
6-core Intel Core i7 and Core i9 processors up to 2.9 GHz with Turbo Boost up to 4.8 GHz
Up to 32GB of DDR4 memory
Powerful Radeon Pro discrete graphics with 4GB of video memory in every configuration
Up to 4TB of SSD storage2
True Tone display technology
Apple T2 Chip
Touch Bar and Touch ID
13-Inch MacBook Pro Highlights
Quad-core Intel Core i5 and i7 processors up to 2.7 GHz with Turbo Boost up to 4.5 GHz and double the eDRAM
Intel Iris Plus integrated graphics 655 with 128MB of eDRAM
Up to 2TB of SSD storage2
True Tone display technology
Apple T2 Chip
Touch Bar and Touch ID
While this update to MacBook Pros is surprising and welcomed at the same time, it is quite disappointing that Apple has not upgraded the 13-inch non-Touch Bar model with the modern specifications.
You can now order a 2018 MacBook Pro with Touch Bar for $1799 for the 13-inch model and $2399 for the 15-inch model.