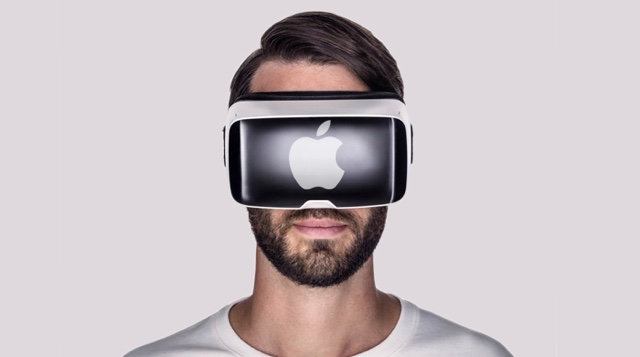 When it comes to Augmented Reality Apple has uncharacteristically shown interest at public forums, with its Tim Cook talking about the tech in several interviews. All this lead everyone to believe that Apple's plans of AR and perhaps VR (Virtual Reality) are more than just incorporating the feature on iPhones through iOS 11's ARKit.
Now CNET is reporting that the company is working on a VR headset that will offer both AR and VR experience to its users. The said device is codenamed T288 internally and packs a 16K display, with 8K in each eye. This is quite ambitious as currently the VR headsets that are available in the market only sport 4K per eye. Perhaps what's even more interesting is the claim that the device will work on its own, and will not require Mac or iPhone to power it.
The Apple VR headset is said to feature cameras to detect surroundings and possibly to show AR content. The device connects to a dedicated box with high speed wireless tech called 60GHz WiGig. The box features a 5-nanometer Apple Processor.
Apple's VR device won't be releasing anytime soon though, with report saying it could see the light of the day sometime in 2020. (CNET via TheVerge)
Disclosure: iOSHacker may receive a commission if you purchase products through our affiliate links. For more visit our privacy policy page.