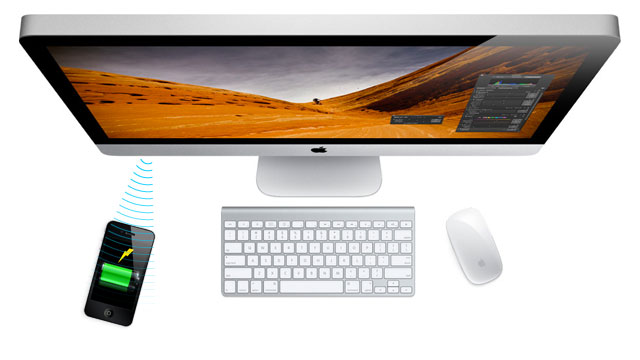 One of the things Apple critics always highlight is that Apple has stopped innovating with the iPhone and has become a follower of the market trends. While this is true to a certain extent, this might change real soon. Bloomberg is reporting that the company is developing a new wireless charging technology for its mobile devices that will allow the iPhone, iPad and other Apple gadgets to charge from further away. This is in contrast to current wireless charging solutions found on some smartphones, that require the device to be placed on a charging pad.
The report claims such technology will make its way to the iPhone by 2017, which means it can be the major feature of the iPhone 7s that will be announced in the year 2017. Apple is currently working with its partners in both United States and Asia while developing this new technology for its future devices. There are many challenges in developing such a technology, although it is not completely unheard of. Last month we reported about an accessory that offered a similar functionality.
There are many factors that will affect the performance of such a solution, one of them is the loss of power over distance. The further the device gets from the charging station the longer it will take to charge. As Apple has done with previous cutting edge technologies, the company will only incorporate such a feature in its flagship device when  it is ready and nearly flawless.
Back in 2011 Apple filed a patent application that indicated the company might implement a wireless charging solution in its Mac lineup, which will be able to wirelessly charge mobile devices from a distance of 1 meter, with its 'near-field magnetic resonance' tech. If this is the case, then Apple might also add the charging station feature on its future Macs, in addition to selling standalone wireless charging dock. This will also allow Apple to offer complete wireless experience for its iOS users, as they will not only be able to sync wirelessly with their Mac but also charge their devices.
If Apple is able to pull this off, we might see a big shift in the whole mobile industry with wirelessly charging going mainstream. [Bloomberg]
Disclosure: iOSHacker may receive a commission if you purchase products through our affiliate links. For more visit our privacy policy page.