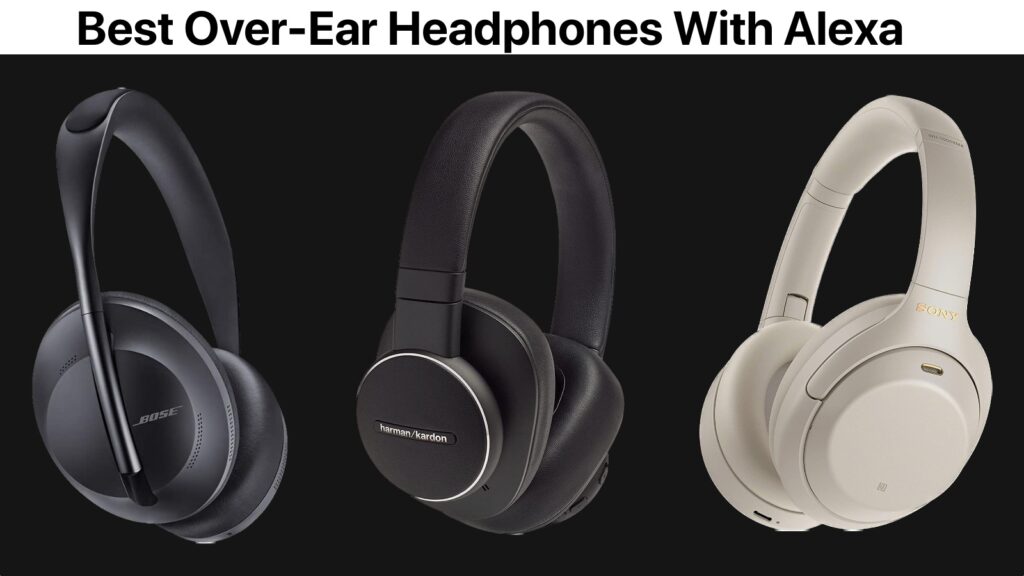 If you are in team Alexa and want to get over-ear headphones with built-in Alexa in 2023, then we have the perfect selection of premium headphones for you.
Nowadays, you can find a wide range of headphones equipped with Amazon Alexa voice search. It comes with a voice search feature that allows you to find your favorite songs, listen to weather updates, and perform other tasks.
However, it can be tricky to find the best wireless headphones with Alexa built-in since so many brands and models compete on the market. We can help you here by leveraging our expertise.
We have compiled a list of 7 Alexa headphones so you can make an informed choice.
7 Best Over-Ear Headphones with Alexa For 2023
Ready to mute the outside world and get lost in the music? Brace yourself. Here's our list of the best 2023 Alexa headphones.
1. Bose Noise Cancelling Headphones 700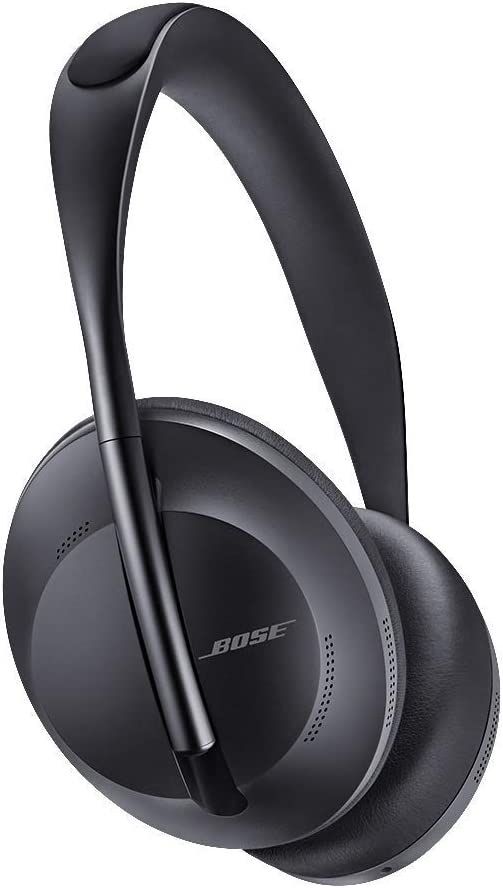 Bose headphones offer 11 levels of active noise cancellation, so you can listen to music, podcasts, videos and take calls without being distracted. These wireless headphones produce crisp, precise details and deep, full bass for an exciting, lifelike sound that's full and balanced at any volume level.
With this revolutionary microphone system, your voice will always sound crystal clear, no matter how noisy or windy the environment is.
Featuring voice assistants like Alexa and Google Assistant, as well as intuitive touch controls on the earcups, you can always stay connected without looking at your phone.
Moreover, you can comfortably wear these Bluetooth headphones for hours thanks to their lightweight stainless steel headband and tilted earcups.
You will get 20 hours of wireless battery life on a single charge.
Discover new music or listen to your last Spotify session by tapping and holding the right earcup. However, remember that this feature is only available when you use your headphones with an iOS device.
Buy Bose Noise Cancelling Headphones 700 for $379.00 here
2. WYZE Bluetooth 5.0 Headphones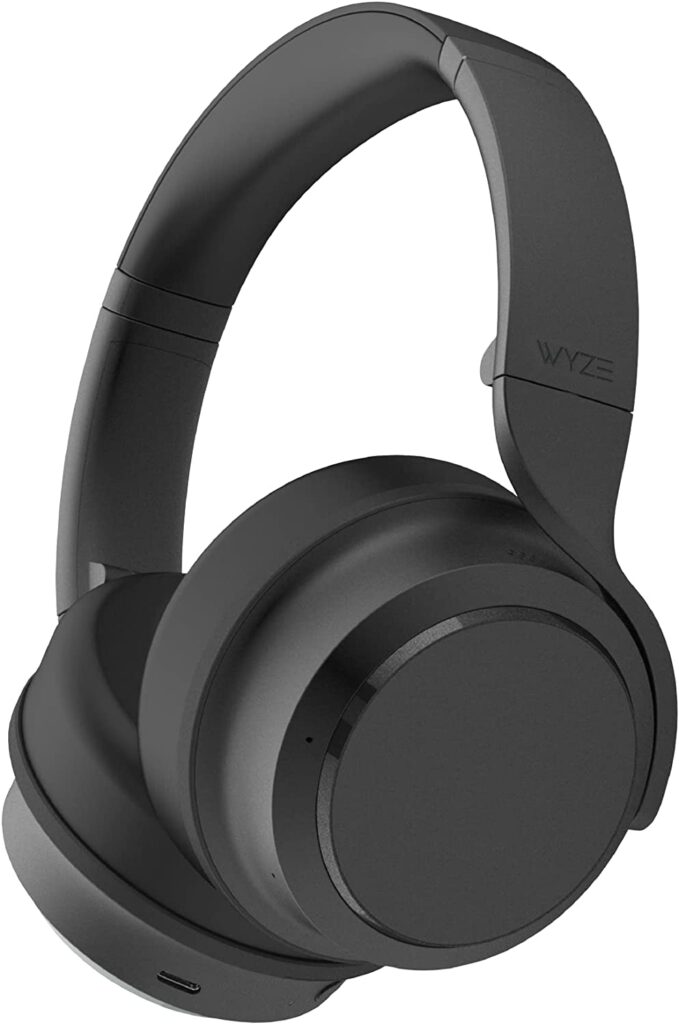 You can stay focused while listening to music while outside noise is reduced to a whisper with Wyze Bluetooth Headphones, featuring four noise-canceling microphones.
A 20mm memory foam cushion and elongated earcups provide maximum comfort. Designed with responsive memory foam and elongated ear cups for a superior fit, the headphones keep music in its rightful place between your ears.
With a dedicated microphone, your voice is isolated from the rest of the chatter in the room so that you can be heard clearly.
The Wyze Bluetooth Over-Ear Headphones provide 20 hours of music playback or phone calls. The battery lasts for four hours after a quick charge of ten minutes.
Choose Amazon Alexa or the voice assistant that is native to your device (e.g., Siri, Google Assistant, Bixby). Using your voice, you can access information, set reminders, play music, and more without taking out your phone.
Buy WYZE Bluetooth 5.0 Headphones for $62.99 here
3. Sony WH-1000XM4 Wireless Premium Noise Canceling Overhead Headphones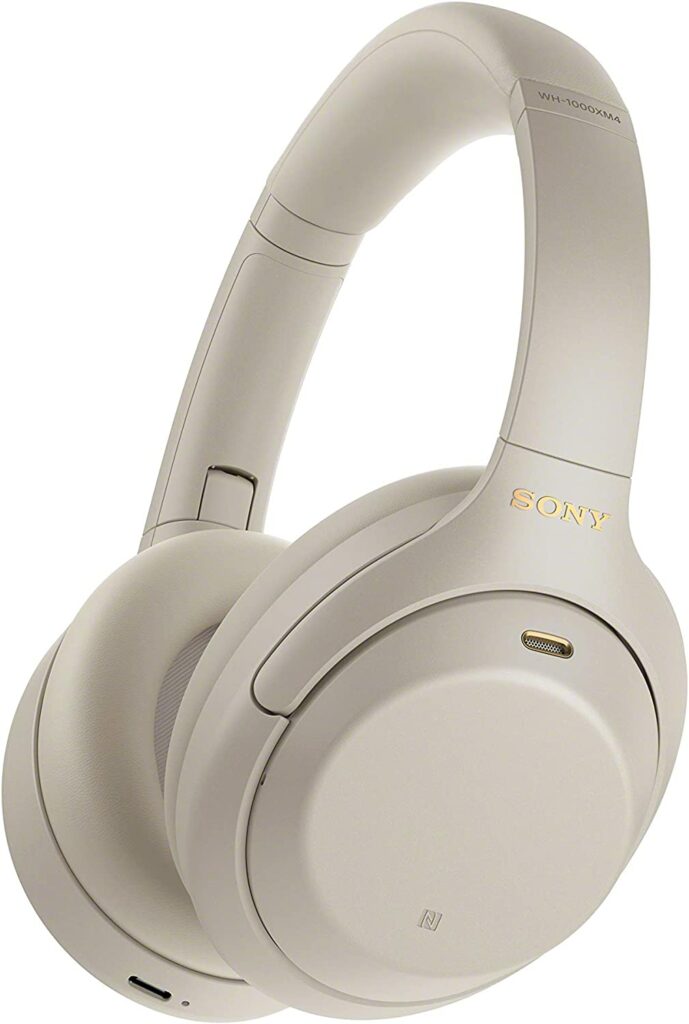 No matter where you are, you can hear every word, note, and tune clearly with Sony WH-1000XM4 Wireless headphones. Additional microphones on these headphones assist in isolating sound during phone conversations, resulting in enhanced phone call quality and reduced high and midfrequency sounds.
An HD Noise Cancelling Processor QN1 uses two microphones on each earcup to capture ambient noise and pass it along to the Dual Noise Sensor technology. HD Noise Cancelling Processor QN1 applies noise cancellation to a range of environments in real-time using a new algorithm. The technology used in speak-to-chat automatically lowers the volume during conversations.
A quick charge of 10 minutes allows you to playback for up to 30 hours of battery life. Plus, you can pause the playback, skip tracks, control the volume, activate your voice assistant, and answer the phone with your touch sensor.
Buy Sony WH-1000XM4 Wireless Premium Noise Canceling Overhead Headphones for $348.00 here
4. Harman Kardon Fly ANC Wireless Bluetooth Over-Ear Headphones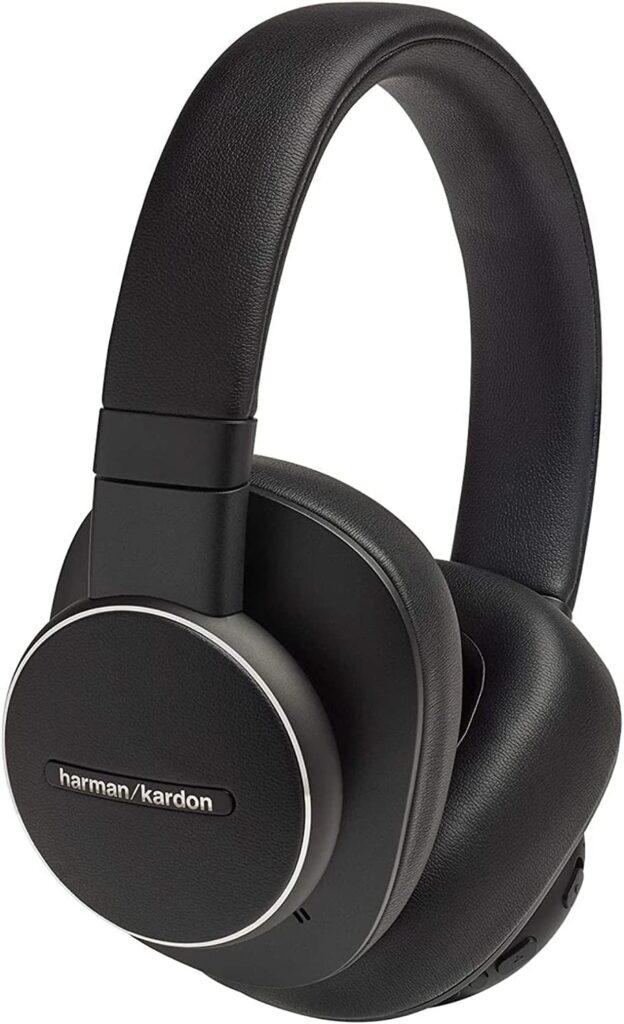 Featuring advanced active noise-canceling technology, these wireless Bluetooth over-ear headphones from Harman Kardon are suitable for listening to music on the go. Designed to deliver 20 hours of distraction-free listening, these beautifully crafted over-ear headphones last up to 30 hours with noise-cancellation turned off.
Using multi-point connections, switch seamlessly between separate devices to minimize interruptions. All in all, you can stay informed with integrated Google Assistant and Amazon Alexa and customize your sound experience through Harman Kardon's app for a truly luxurious audio experience.
Buy Harman Kardon Fly ANC Wireless Bluetooth Over-Ear Headphones for $122.99 here
5. Sennheiser HD 450SE Bluetooth 5.0 Wireless Headphone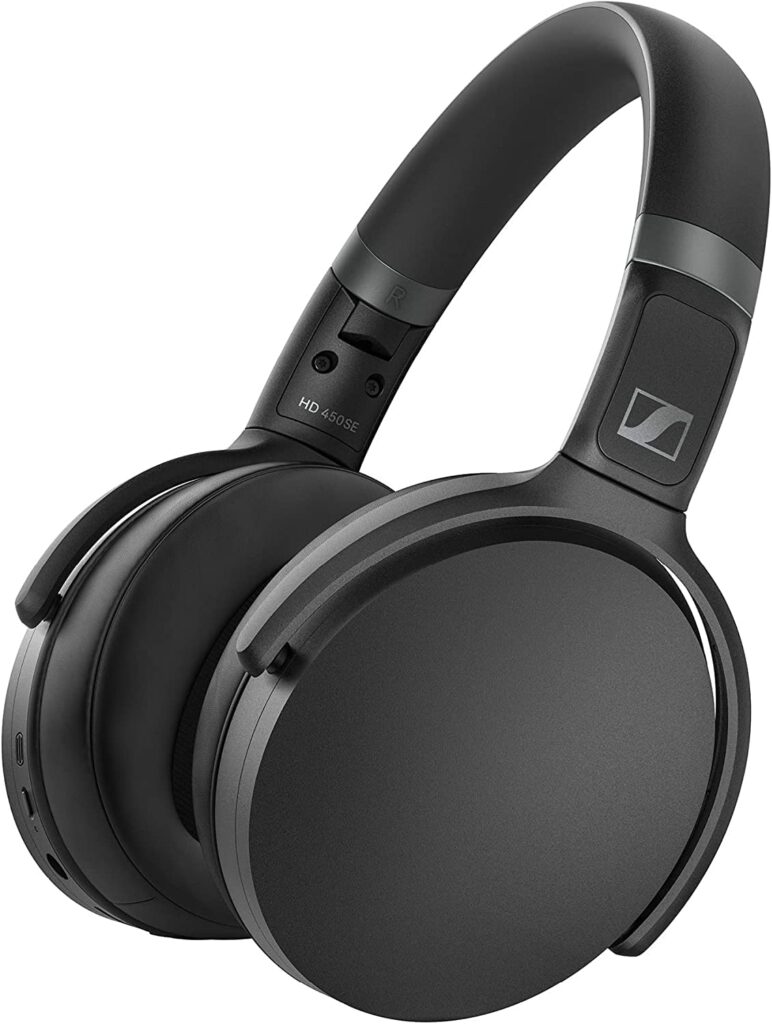 With a passion for music and audio experience, Sennheiser has been striving to create the best audio experience. With German engineering precision and craft, they create audio products that redefine the future of audio with audio experiences that inspire. For more than 75 years, Sennheiser has stood for excellence.
You can enjoy great wireless sound with Sennheiser's HD 450SE with Alexa.
This versatile wireless headset is your companion for enjoying better audio thanks to active noise cancellation, advanced Bluetooth technology, and 30-hour battery life. Aside from music, podcasts, and audiobooks, Alexa makes it easy to find what you need.
Your favorite podcast or favorite song will sound better than ever with the new HD 450SE, no matter what you're listening to.
Buy Sennheiser HD 450SE Bluetooth 5.0 Wireless Headphone for $139.99 here
6. Sony WH-CH720N Noise Canceling Wireless Headphones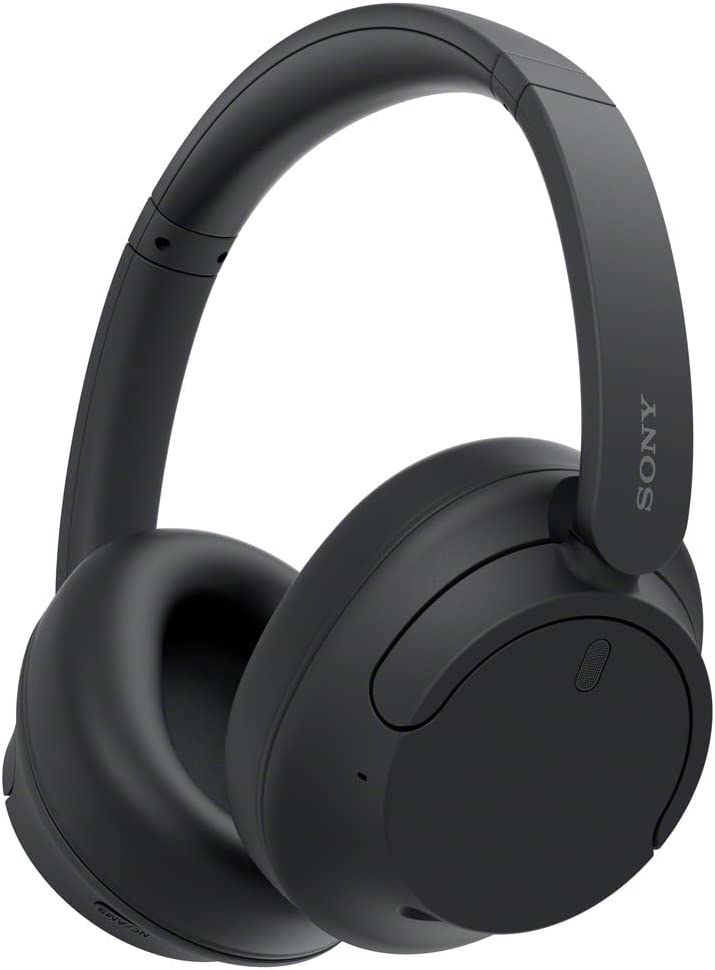 With the WH-CH720, Sony offers the lightest pair of noise-canceling headphones to date. Designed with a slimmer, more lightweight headband, these headphones provide more comfort and space for your ears, making them an ideal choice for watching TV or working from home.
The battery life of these headphones lasts up to 35 hours, so that you can listen to your music all day long. From 3 minutes of charging, USB Type-C quick charging provides up to 60 minutes of playback.
With the adjustable Ambient Sound mode, you can choose from 20 levels. The fantastic sound quality of your music will allow you to hear traffic noise, coffee conversations, and transportation announcements without sacrificing sound quality. With the "Focus on Voice" chat feature, you can chat without removing your headphones.
With these Bluetooth headphones, you can pair two Bluetooth devices simultaneously to enjoy complete convenience. With the CH720N, you can easily switch between the two devices at the touch of a button, making it the perfect work-from-home headphone.
Buy Sony WH-CH720N Noise Canceling Wireless Headphones for $148 here
7. Sony Noise Cancelling Headphones WHCH700N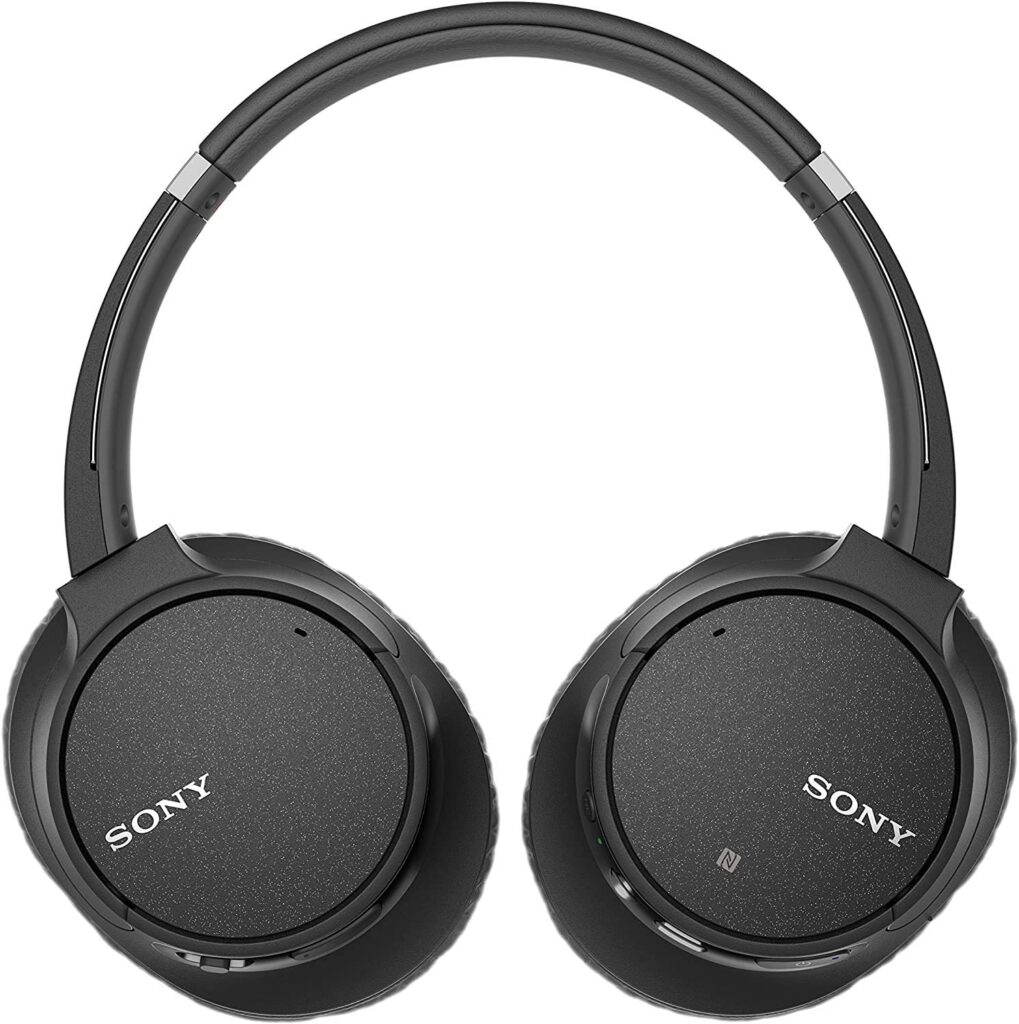 Wireless over-ear headphones like the Sony WH-CH700N are designed for music lovers and media enthusiasts on the move, relaxing, or studying wherever they are. They deliver extended listening times, noise cancellation, and convenient voice control. They have 40mm dynamic drivers with neodymium magnets and offer a wide frequency range.
You can listen to your music wirelessly through the supplied cable for up to 35 hours for a single charge or wired through the provided cable for up to 50 hours of playback.
The Artificial Intelligence Noise Cancellation (AINC) system analyzes background sounds and adjusts them to ensure optimal performance on aircraft and in other noisy environments. You can activate it by pressing and holding the NC button on your headphones.
Enhance the quality of your compressed music files with these headphones. You lose the richness and detail of your favorite tracks when you compress an original music source. Digital Sound Enhancement Engine (DSEE) accurately restores these to produce a more authentic sound.
Buy Sony Noise Cancelling Headphones WHCH700N for $179.95 here
That's All, Folks
Wearing Alexa-enabled headphones or earbuds lets you carry Amazon's voice assistant wherever you go. Additionally, they are handy for scheduling meetings and completing instant tasks. You can change the song or check the weather by saying "Alexa" along with your command. In addition to their voice control abilities, the best Alexa headphones are great for listening to music, streaming movies, and playing games.
So, get your hands on any of the above-mentioned headphones and satisfy the music freak in you.
Which product will you choose? Let us know in the comments section.