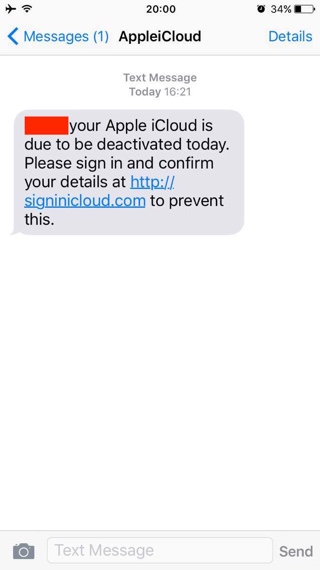 Apple users are no strangers to scams that target their iCloud accounts. An Apple ID is one of the most important online accounts an iPhone user can have. With this one account hacker can gain access to your contacts, messages, emails, photos and much more. So naturally scammers try different ways to gain access to your account and they get very creative while doing so. Recently a new scam was uncovered on Reddit that targets unsuspecting iPhone users.
The scam SMS cleverly tells the user that his or her iCloud account is due to get deactivated or expired, and in order to stop this from happening they have to sign in to their account. The text message also has a URL that users can click on to sign in. Although the URL and the webpage looks very similar to Apple web properties, it really isn't. Once the user enters his or her username and password to sign into their account, their account information is stolen right away.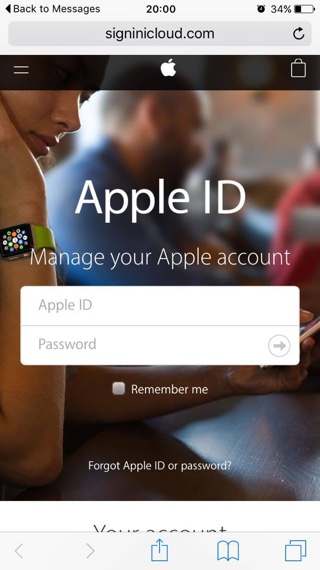 The scam doesn't stop there, as it then proceeds to tell the user that the account is locked and further information is needed to unlock it. User is presented with a long form asking for highly sensitive information including name, address, telephone number, date of birth and more importantly credit card details.
There are two different websites making the rounds including signinicloud.com and appleexpired.co.uk, however both of these appear to be down right now, which is a good sign. This is obviously not permanent as they will soon be replaced by others.
To make sure you don't get your Apple ID and other sensitive information leaked, do not click on these scam text messages or emails for that matter. Apple does not send users SMS telling them their Apple ID is about to expire or is deactivated and certainly does not ask for credit card information to unlock it.
Disclosure: iOSHacker may receive a commission if you purchase products through our affiliate links. For more visit our privacy policy page.