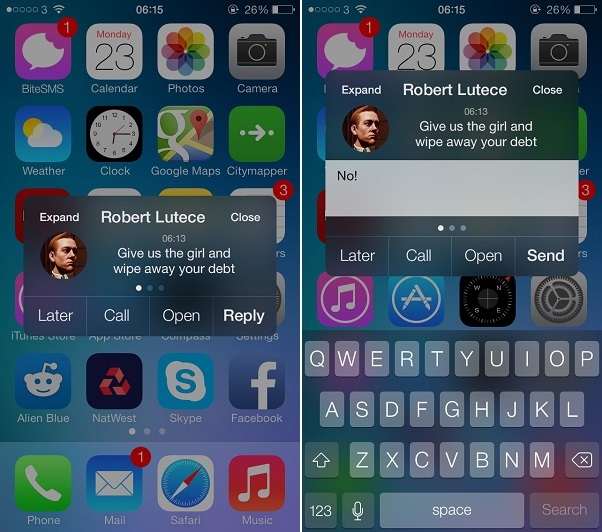 BiteSMS is undoubtedly one of the most important jailbreak tweaks for iPhone users. For many users it is one of the main reasons they jailbreak their device for. BiteSMS has been around for many years and it has supported all versions of iOS. But since jailbreak for iOS 7 is already available it was a matter of time we see this tweak coming out for the latest jailbreak supported version of the operating system.
The fans of BiteSMS will be glad to know that according to official sources the work on its iOS 7 version is in progress and a beta will be released in next few days, most likely on December 28.
Just like everyone else BiteSMS team was taken by surprise due to jailbreak's sudden release. They have been working on making it compatible with the latest jailbreak ever since even though they had been working on the BiteSMS for iOS 7 for past several months. 
We have overcome mobile substrate not being ready, but are having some issues with 64 bit compilation. After about 10hours we have finally got biteSMS compiled. But there are some runtime issues, which are much harder to fix.

Best guess is a few days to get this sorted. Rest assured, it's taken us all by surprise, but we have been working on biteSMS on iOS 7 for many months now, it's not 100%, but I'd say it's ready for Beta, about 85% there.
Just as it has always been it is expected that the redesigned version of BiteSMS will be available for free with ads, which of course will be removable with a fee.
BiteSMS forums via iDownloadBlog, Mockup Credit: Imgur