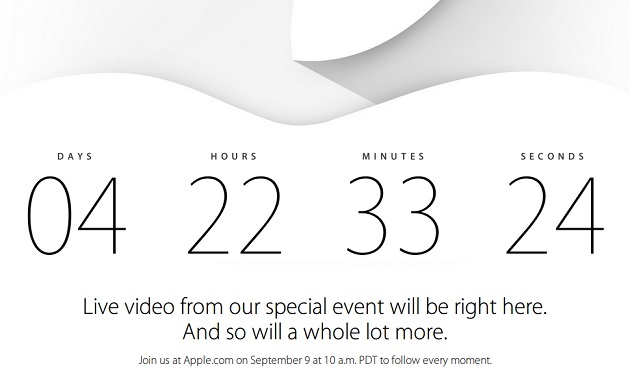 Apple has just announced on its website that it will be livestreaming the upcoming iPhone 6 and iWatch event that is scheduled to take place on 9.9.2014. The livestream will be available to watch at 10 a.m. PDT, right when the event is expected to kick off. To view the stream you will need a Mac running OS X 10.6.8, iPhone, iPad or iPod touch running iOS 6 or above, or an Apple TV 2nd or 3rd generation running software 5.0.2 or above.
On its official stream website Apple is also running a live counter that tells visitors how much time is left for the event to start. The event that is taking place at Flint Center for the performing arts is anticipated to be one of the biggest technology events of the year as products belonging to entirely new categories for Apple are expected to debut.
At the time of the event simply visit apple.com/live to watch the historic Apple keynote.
We will covering all the announcements at the event here on iOSHacker so don't forget to visit.