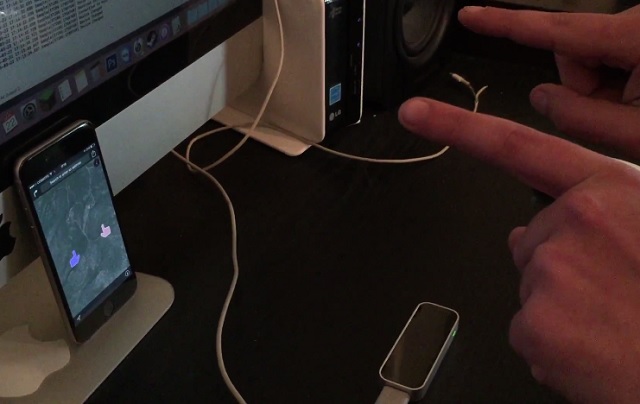 If you love gadgets then you would have definitely heard of the Leap Motion device. The motion sensor that brings magic like motion detection to computers has finally been configured to work with an iOS device. Hacker Elias Limneos has posted a video on his Youtube channel with Leap Motion working on his iPhone 6. The video shows Elias performing basic gestures for unlocking the device using in-air gestures, moving icons on the homescreen, launching apps, scrolling pages and zooming in and out of the Maps application. At the end he locks his iPhone using a really cool gesture.
While there's no official support for iPhone or iPad for Leap Motion, Elias was able to make it work by creating a proxy over his Mac with the help of a TCP connection. This allowed him to transfer the events including hand gestures performed in the air from the Leap Motion to the iOS device.
The developer has not shared any plans of releasing a solution that would make normal users to use their Leap Motion with iPhone, iPad or iPod touch. We really hope that Elias is in the process of making a jailbreak tweak that would allow everyone to connect their iPhone and Leap Motion together and have some fun. Just thought of using Leap Motion to play my favorite iOS games makes me excited.
We will keep you posted about this project here so stay tuned.
Disclosure: iOSHacker may receive a commission if you purchase products through our affiliate links. For more visit our privacy policy page.