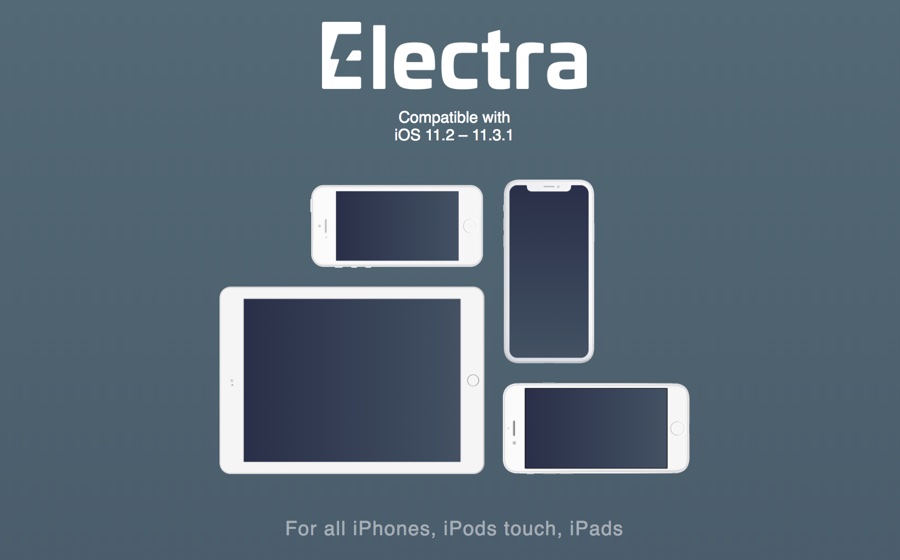 The moment many iOS users had been waiting for is finally here as CoolStar and his team has finally released Electra1131 jailbreak tool. The tool that has been released for all models of iPhones, iPads and iPod touch is capable of jailbreaking iOS 11.3.1 all the way back to iOS 11.2.
This means if you are interested in jailbreaking your iOS 11.3.1 powered device you can download Electra1131 right now and get it jailbroken. Unlike previous releases of jailbreak tools, Electra will install a functional Cydia during the jailbreak process. As we reported it also brings some enhancements to Cydia that will make the store only show you tweaks that are iOS 11 compatible.
As of now there are two versions of Electra1131 jailbreak available on tool's official website. There's a developer version that uses the multipath tcp exploit and there is a non developer version that uses the vcf exploit. For the developer version an Apple Developer account is required, so if you have it download the developer version. For the rest non dev account version is the best option.
If you are new to jailbreaking or need guidance, then we will be posting our complete iOS 11.3.1 jailbreak tutorial shortly. Also don't forget to check out our list of iOS 11 compatible tweaks here.