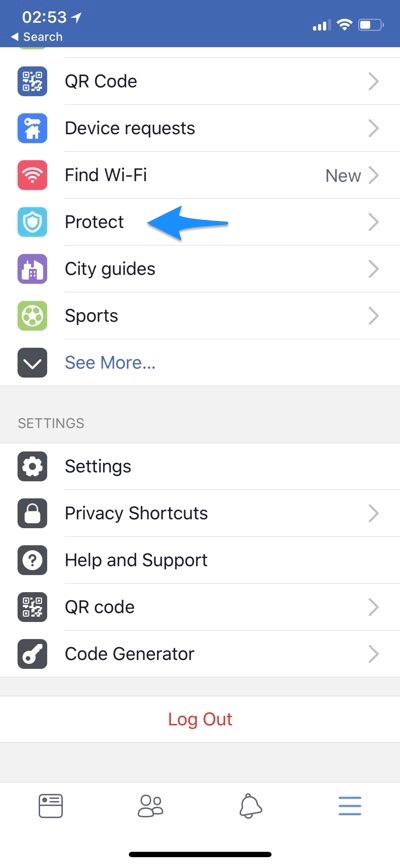 Facebook has added a new 'Protect' button to its iOS app accessible on the menu page. When users tap on this button they are redirected to the Onavo Protect VPN's App Store page, where they can download it for free. Facebook acquired the company behind Onavo Protect back in 2013. While this looks like a noble attempt from Facebook to help users in protecting their data, the app has ulterior motives.
Onavo Protect's App Store description notes that in addition to providing a layer of protection to users, Onavo "collects your mobile traffic data" and "Because we're part of Facebook, we also use this info to improve Facebook products and services". This is an open admission that Facebook will be monitoring each and every website and web service you access while Onava Protect VPN is on and use it to show you ads and other stuff on its service. The Onavo Protect is essentially a spyware disguised as a security feature.
While the 'Protect' option has recently started to appear within Facebook app, the Onavo VPN app already has 33 million users 38 percent of which are iOS users. Since bulk of app's users already belong to Android, it makes sense for Facebook to boost Onavo Protect's application through its main Facebook app to give its number of users a boost.
It is most likely that most of Onavo's users are not aware that the social media giant is monitoring their web usage and using it to their advantage. I personally wouldn't be comfortable sharing my internet usage data with Facebook and if you don't too, then it is a good idea to delete the Onova VPN app from your device. (TechCrunch)