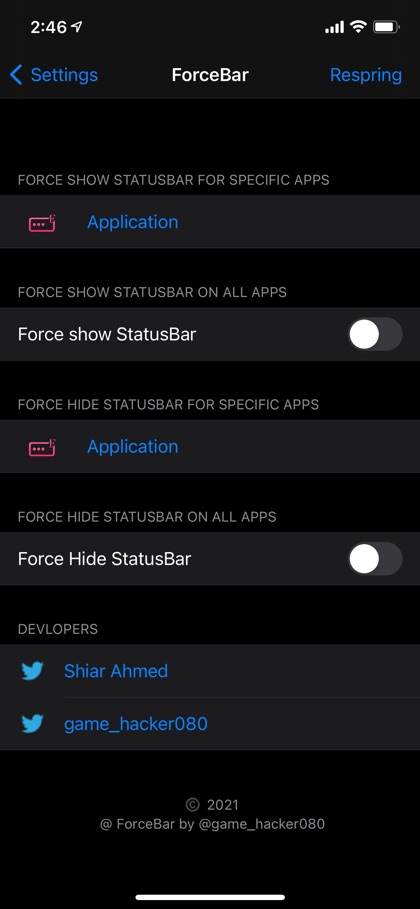 Many full screen iOS apps and games hide the iPhone's status bar. These apps do so in order to make the most use of the limited screen real estate and to make the user experience less distracting.
While some users might find it useful others may find the status bar hiding feature of an app annoying. This is because some users might want to look at the time in the status bar or see the Wi-Fi or Cellular Signals. With apps hiding the status bar users are either force to access the Control Center or return to the home screen.
If you belong to the second group of iPhone users, then ForceBar tweak for jailbroken devices is here to help. This jailbreak tweak gives users the power to force an app to show the status bar.
Perhaps the best thing about the ForceBar tweak is that it lets users choose the specific apps in which they want to force show the status bar in. So instead of forcing the status bar in all apps, you can specify the apps that you want to enable this tweak in.
While ForceBar can force show status bar in apps and games that hide it, this tweak can also do the opposite. With this tweak you can specify certain apps in which you want to force hide status bar. This means if you enable this feature and choose apps ForceBar tweak will forcefully hide status bar in those apps.
ForceBar tweak is available on the BigBoss repo, where you can download it for free. It is compatible with iOS 14 or later.