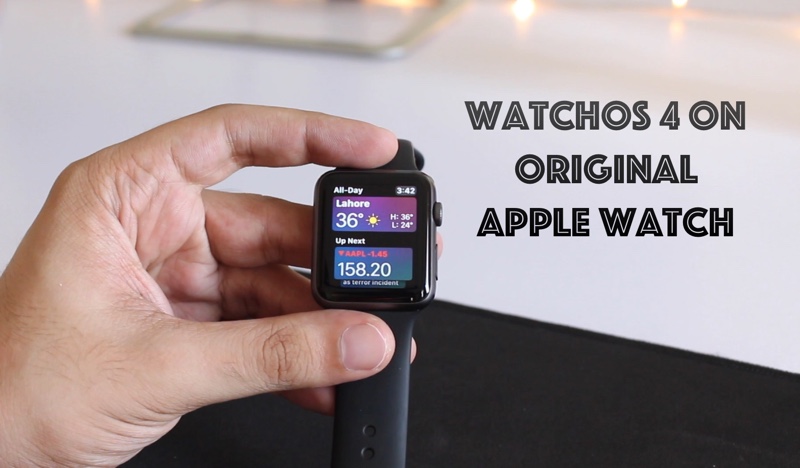 watchOS Series 4 is going to launch on September 19 for all models of Apple Watches including the Original Apple Watch (aka Series 0). The original Apple Watch was released back in April 2015, so it has been nearly 2.5 years since its release. Not only is the Original Apple Watch getting the watchOS 4 update but it is also going to get all the software based features as the latest Apple Watch. This includes a redesigned Workout app, improved Music app, new animations, 3 new watch faces and more.
If you are having second thoughts about whether you should update to watchOS 4 or are concerned about how it will perform on your Original Apple Watch, then watch the video below. In this video we have demoed how the Apple Watch Series 0 handles the latest watchOS software update. By the end of this video you will know whether it is worth it for you to upgrade to watchOS 4 or not.
As you can see in the video the Watch Series 0 handles watchOS 4 without any troubles. The animations, app launching, watch faces etc appear to be running smoothly without any noticeable lag. There may be  some performance issues here and there, however they are not significant enough to force users to stay on watchOS 3.
Apple has done a decent job at making watchOS 4 and its new features run smoothly on the Original Apple Watch, especially considering the 3rd generation Watch just came out.
Will you be updating your Series 0 Watch to watchOS 4? Do let us know in the comments section below.
If you want to stay updated with iOSHacker's Youtube Channel, then don't forget to subscribe.
Disclosure: iOSHacker may receive a commission if you purchase products through our affiliate links. For more visit our privacy policy page.