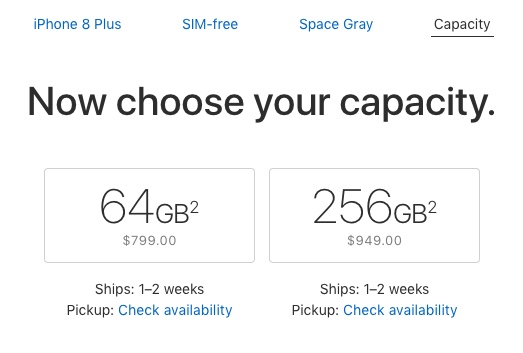 Today is September 15, which means Apple has started to take pre-orders for the iPhone 8, iPhone 8 Plus, Apple Watch Series 3 and Apple TV 5th generation. If you are interested in buying any of these products, then you can now head to Apple.com and pre-order. At the event Apple announced that the pre-orders will be shipped on September 22, however now that several hours have already passed since the pre-orders began many devices are showing later delivery dates than September 22.
If you go to Apple's US website and try to order iPhone 8 right now, you will noticed that the 64GB gold, space grey and silver models now have an estimated delivery date ranging between 1-2 weeks instead of September 22. This means due to high demand the initial set of devices Apple had is already sold out and people ordering now will have to wait a bit longer to get their device. iPhone 8 256GB version will still be shipped on September 22.
Things aren't that different for iPhone 8 Plus too as users are seeing 1-2 weeks delivery estimates for all colors and storage choices. The only exception is the silver 256GB version that still ships on September 22. This however can change anytime.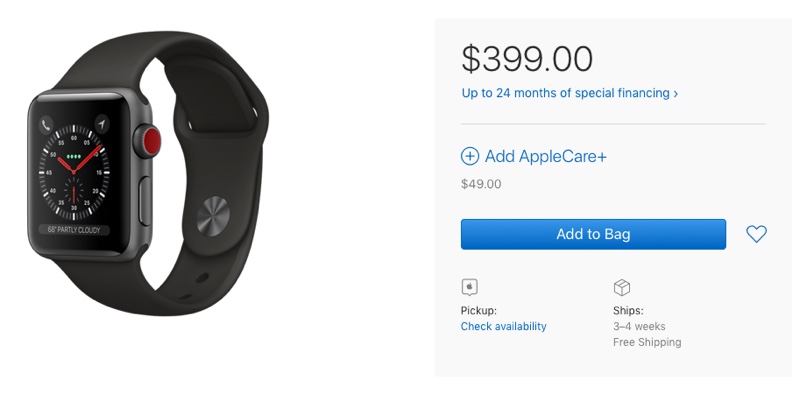 Delivery dates also appear to be getting longer for different models of Apple Watch Series 3. As of right now different models are show delivery times of 2-3 and even 3-4 weeks.
Apple TV 5th generation with 4K capabilities is also available for pre-order. The 32GB model ships on September 22, however if you are going for the 64GB model, then you might have to wait 2-3 weeks for it to ship.