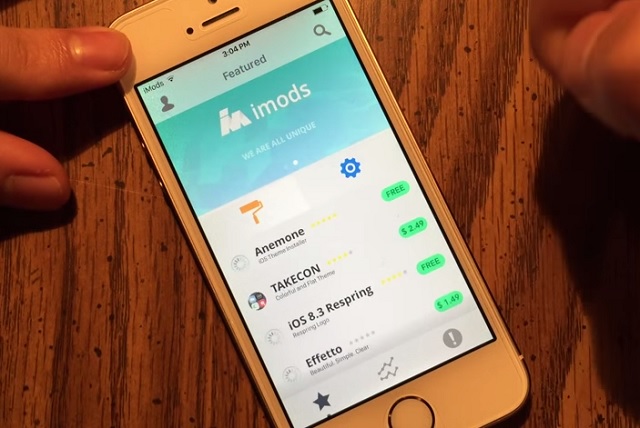 When it comes to iMods, most people seem to have a very strong opinions about it. Some people think that iMods is really overdue, and that we have needed something like this for a long time. Some are completely against iMods. While others can't help but think that iMods will just evaporate, like RockYourPhone. No mater how you feel about iMods, you probably know that Comex, legendary iOS hacker, is working with iMods to create "Substitute", a, substitute (Pun Intended) to Cydia Substrate.
This news was rather quite surprising, as it seemed that Comex was long gone from the jailbreaking scene. For those of you who were not around during the early years of jailbreaking, Comex made a website called "JailbreakMe", where a user could go to the website, tap a button on the webpage, and be jailbroken. It was that easy: no computer needed. Comex was later hired by Apple, and then, by Google. That's why it came to be such a surprise when we heard that he would be working with iMods to create Substitute. Could it be though, that Comex could help iMods more than just building the substitute platform?
Remember, goal of iMods is to bring their store to the masses. They are going to try re-branding, by using the term "iMod" instead of "jailbreak", to help them achieve this, along with a Kickstarter campaign. Their biggest struggle, however, will probably be putting their store on jailbroken (or "iModed") devices. Why? The TaiG team, currently responsible for the current iOS jailbreaks, works rather closely with Saurik. Doing this allows Cydia to be automatically installed after the jailbreak process is finished, making it faster and easier for people to install tweaks and themes. If people want the iMods store, they will have to take the extra step in removing Cydia from their iOS device, and then installing the iMods store. With Comex onboard, however, things could really change.
If Comex could create a jailbreak (or "iMod", as it would probably be branded) for the latest iOS version, usable in just mobile Safari, this would give iMods an edge. First off, it would come with iMods installed instead of Cydia. Die-hard Cydia fans would have to remove the iMods store, then install Cydia, a slightly irritating process. It would also allow people who do not own a computer to be jailbroken, fulfilling iMods goal of bringing jailbreaking the the masses and non-technological people. People new to jailbreaking who use this will probably never know what Cydia is.
Of course, this article doesn't mean that Comex will release a jailbreak anytime soon. If he does though, it could dramatically change the jailbreak scene as we know it.
What do you think of Comex and iMods releasing a browser only jailbreak? Also, what's you opinion on iMods in general? Let us know in the comments!
Disclosure: iOSHacker may receive a commission if you purchase products through our affiliate links. For more visit our privacy policy page.