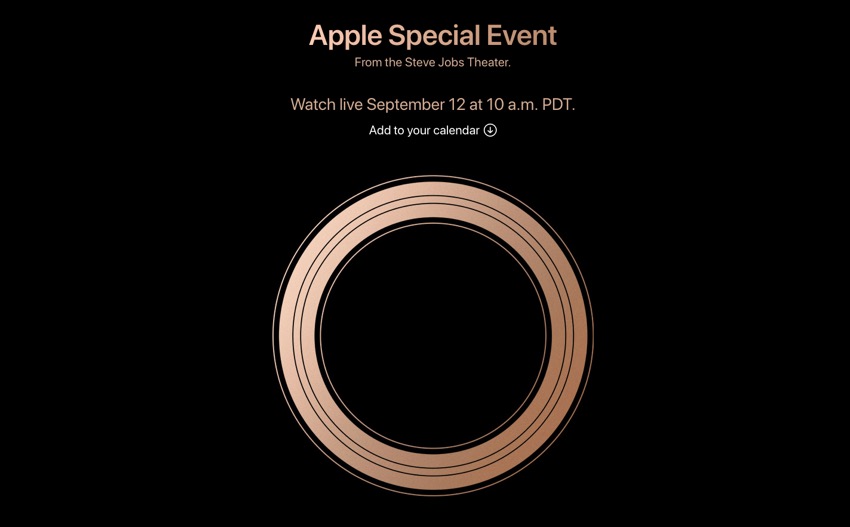 Today is the day when Apple will finally unveil its new products ranging from iPhones, Apple Watch and new accessories. While we have seen some pre-event leaks that have revealed important information about the device, we are still very excited to watch the event live and see the on-stage announcements. If you are like us and cannot wait to see what Apple is going to announce today, then you are in luck as the company is live streaming the event for worldwide audience.
Here's when the event will start in different cities.
New York: 1:00PM
London: 6:00PM
Berlin: 7:00PM
Sydney: 3:00AM (13th September)
Islamabad: 10:00PM
Cape Town: 7:00PM
Istanbul: 8:00 PM
Rio De Janeiro 2:00 PM
Tokyo: 2:00AM (13th September)
Beijing: 1:00AM (13th September)
There are a number of ways you can watch the Apple iPhone Event live. For example, you can watch it on your Mac, iPhone, or iPad by opening Safari and visiting the official stream link here. Windows users can visit the same link on Edge browser to watch the event. If you prefer to livestream the even using the VLC application, then you can do so by copy and pasting the direct stream link given below.
https://p-events-delivery.akamaized.net/18ouhbadsfvoubfvosbfvsdfohbv9/m3u8/atv_mvp.m3u8
Apple TV users will also be able to enjoy the livestream by launching the 'Apple Events' application.
For the first time ever, Apple is also live streaming the iPhone event on Twitter. Simply visit this link to watch the stream.
Join us September 12 at 10 a.m. PDT to watch the #AppleEvent live on Twitter. Tap ❤️ below and we'll send you updates on event day. pic.twitter.com/i9mGHTKhvu

— Apple (@Apple) September 10, 2018