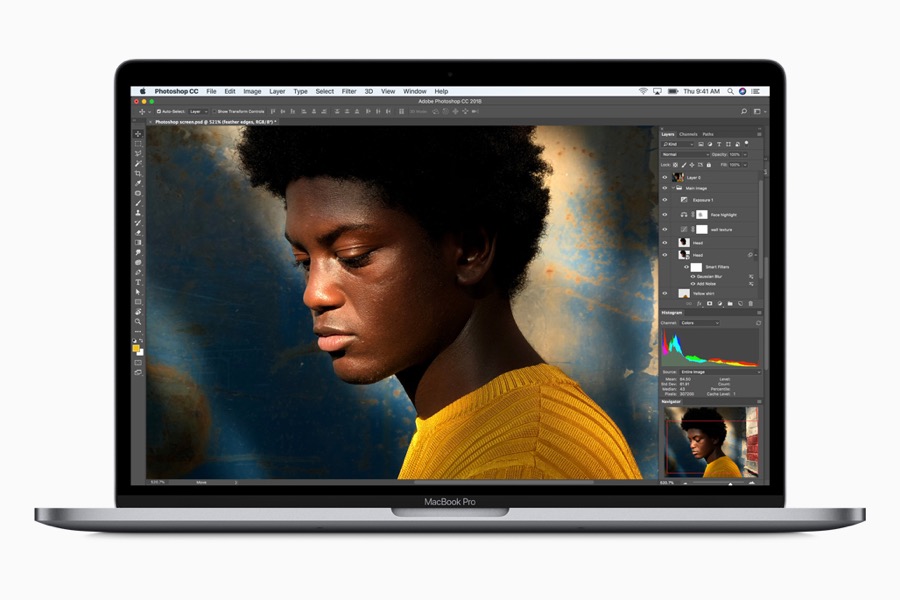 The new MacBook Pros feature a 'third-generation' keyboard that Apple claims is designed to be 'quieter'. Now that 2018 MacBook Pro has started shipping and team at iFixit has been able to perform a teardown on it, it has been revealed that the keys on the new keyboard are surrounded by 'thin, silicone barrier'.
According to iFixit the addition of this new silicone barrier will make the device more resistant to dust and other small particles instead of just making the keys quieter as Apple has claimed.
Despite Apple not saying the third-generation butterfly keyboard found on the new MacBook Pros has been designed to fix the dust issue, iFixit speculates that the ' ingress-proofing measure' found on the new keyboard isn't only there for keeping the keys more quiet.
While iFixit says it thinks the design change will help in making the keyboard more resistant to dust and thus help in fixing the keyboard issues found in previous generations, it can't say for sure. The site does plan to run tests to determine if this change is a secret bug fix for the keyboard issue.
Apple has already announced a four year keyboard repair program to help those with affected MacBooks. However it will be interesting to see if the issue has been fixed or not considering Apple does not want to admit it has made an effort to actually fix it.