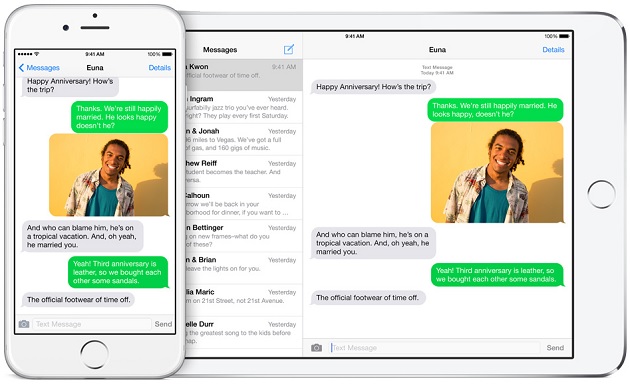 Apple has added the two-step authentication for two of its popular communication services making iMessage and Facetime far secure than ever before. This is not the first time this kind of security measurement has been taken by Apple as it has already been part of iCloud's website for a while now. From now on for users who have enabled the two-step authentication on their accounts will need to enter a PIN code sent to them via SMS by Apple in order to signin to these services.
Apple will only send the code to 'trusted devices' meaning anyone who is not in possession of your mobile phone won't be able to sign in to these services. So if someone has stolen your Apple ID details and is trying to gain access to your social life via iMessage or Facetime, he would be out of luck as long as they don't have a mean to get the PIN.
Having two-step verification activated is a good security measurement that every iOS device user should take advantage of. And now since Apple is offering this kind of protection on services that are among the most sensitive when it comes to privacy this is the time for you to get on board.
Please note that in order to activate this feature on your account you need to provide at least one phone number on which Apple will send you the PIN. iPad and iPod touch users can provide their phone number even if they don't own an iPhone.
Learn how to add two-factor verification to your Apple ID account here.