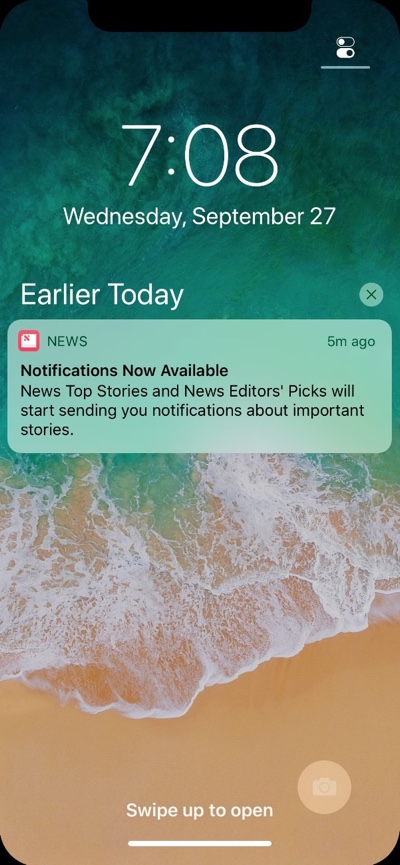 Released alongside iOS 11.1 developer beta is the new Xcode 9.1 beta for developers. This new Xcode version that will be released when iOS 11.1 is released for public probably sometime next month features an iOS 11.1 simulator. This simulator does a better job at running iOS 11.1 on an iPhone X and handles the edge-to-edge display in a better way.
There are also some changes discovered in iOS 11.1 for iPhone X in this updated simulator. As soon as it launches the lockscreen is shown, which is different from the one found in iOS 11.0 for iPhone X. Now users are displayed a Control Center icon on top right side of the screen to indicate to the user that Control Center can be accessed by pulling down here. The unlock text has also been changed and now reads 'Swipe up to open' while the home bar animates up and down to visualize the gesture user needs to perform in order to unlock the device. A new Camera button has been added that will allow the user to open the Camera app when they force tap on it.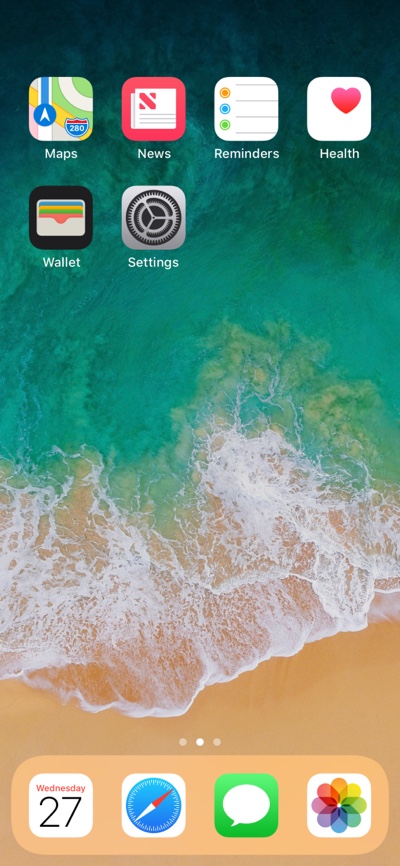 The iPhone X related changes in iOS 11.1 are not limited to the lockscreen however, as they have also been discovered on the homescreen. The homescreen now has a dock with rounded corners on all sides, which looks a lot like the dock found on iPad under iOS 11. While the look is similar to iPad, users can only house 4 apps in the dock.
Developer Guilherme Rambo has discovered that when iPhone X homescreen is placed under wiggle mode, a Done button appears on top right side of the screen. A done button allows user to exit the wiggle mode. A done button has been added since there's no Home button that would allow user to exit the icon wiggle mode.
There's a "done" button in Springboard when it's in wiggle mode pic.twitter.com/PsdIMOzvWi

— Guilherme Rambo (@_inside) September 27, 2017
In addition to that iOS 11.1 simulator shows new on-boarding videos for Siri, Face ID and Control Center on the iPhone X. You can see them in the tweets below. (via)
Remember I talked about onboarding videos when setting up the iPhone X? Here's the first one. pic.twitter.com/Fe5t3s8lgo

— Guilherme Rambo (@_inside) September 27, 2017
iPhone X onboarding video 2: go home pic.twitter.com/WrG0cW5Iqq

— Guilherme Rambo (@_inside) September 27, 2017
iPhone X onboarding video 3: Siri pic.twitter.com/LYnrMZmkbK

— Guilherme Rambo (@_inside) September 27, 2017
iPhone X onboarding video 4: Control Center pic.twitter.com/GdwhOhSIvV

— Guilherme Rambo (@_inside) September 27, 2017
Face ID onboarding when setting up an iPhone X pic.twitter.com/eveUM0NIIa

— Guilherme Rambo (@_inside) September 27, 2017
Disclosure: iOSHacker may receive a commission if you purchase products through our affiliate links. For more visit our privacy policy page.