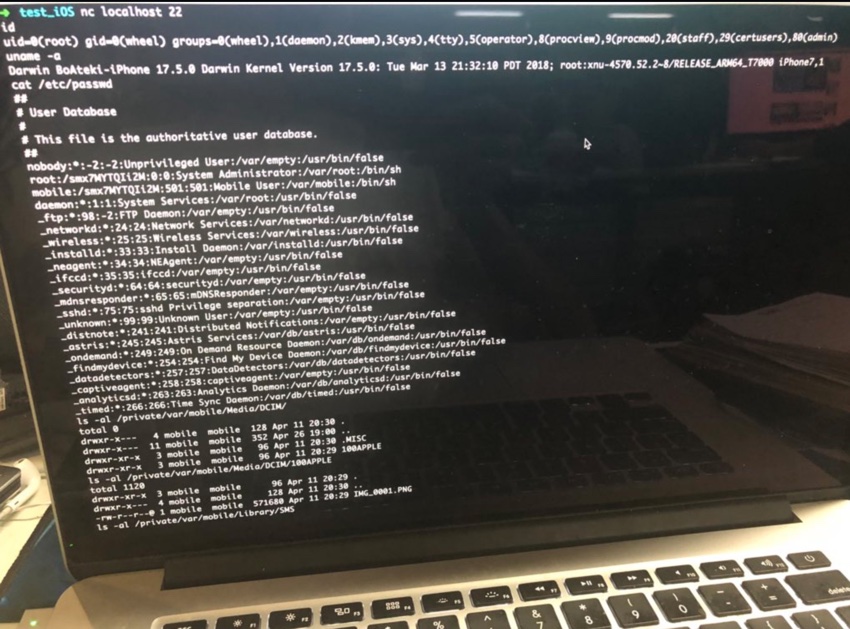 There has been some development in the jailbreak community as far as a jailbreak for iOS 11.2 and iOS 11.3 is concerned. Those of you who are following jailbreak news would know that right now the only iOS 11 jailbreak that is available to users supports iOS 11.1.2 and lower.
So any jailbreak that can extend the support up to to iOS 11.3 and iOS 11.3.1, which is the current iOS 11 release would be a major development.
The latest comes from developer @S0rryMyBad who showed off some screenshots claiming he has achieved an iOS 11.3 jailbreak. While the first image he shared showed code for root access, the second screenshot featured an email from Microsoft's bounty program.
It seems like @S0rryMyBad was able to jailbreak iOS 11.3 using an exploit and shared that iOS exploit with Microsoft's Bounty Program to claim the award money.
Jailbreak on the latest iOS 11.3🙂
And the bounty of Edge Bounty Program
Feel lucky pic.twitter.com/6FnmqaRF0S

— SorryMybad (@S0rryMybad) April 26, 2018
Following this development developer @MTJailed shared his progress regarding the iOS 11.3 jailbreak noting that while the infoleak works with iOS 11.2.5 the offsets need to be changed to the ones used in electra jailbreak.
https://twitter.com/MTJailed/status/989588716984381440
While the exploits to make iOS 11.3 jailbreak certainly exist and hackers have seemingly been able to gain access to them, it still cannot be said with certainty if an iOS 11.3 jailbreak would be released soon, if it is ever going to get released in the first place.
If you are interested in jailbreaking your iPhone or iPad, then developer @MTJailed recommends staying on an iOS version lower than iOS 11.3 to increase your chances of jailbreaking your device.
Update: Developer @MTJailed has posted another tweet saying iOS 11.3 might not be supported after all.
https://twitter.com/MTJailed/status/989795736551395328
Disclosure: iOSHacker may receive a commission if you purchase products through our affiliate links. For more visit our privacy policy page.