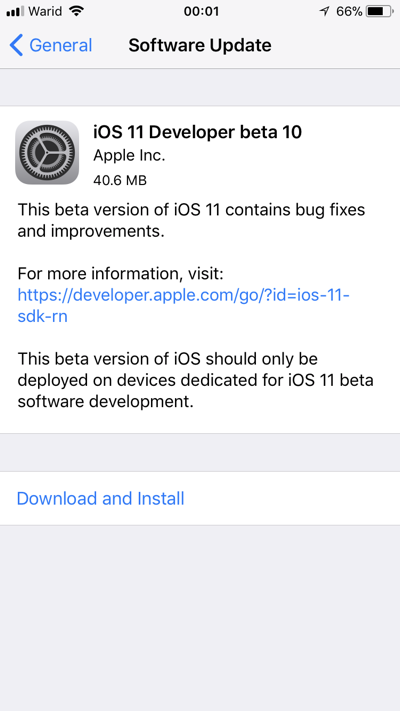 With one week remaining to the release of iOS 11's final public release, Apple has seeded the beta 10 for iOS 11 developer beta and the update is now available for download. Developer beta 10 is available for all models of iPhone, iPad and iPod touch that support iOS 11.
Just like last few beta releases the beta 10 seems to be of a minor nature, so don't expect any big changes or features in this release. This is indicated by the small download sizes of 40.6MB on iPhone 7 and 39.5MB on iPad Pro.
Developers are not the only beta testers who got a new release today, as Apple has also released the public beta 9 for iOS 11 for those users who have been beta testing the software on their devices. Anyone who has registered his or her device on Apple's beta website can download public beta software without having the paid developer membership.
If you are developer or public beta tester, you can open Settings > General > Software Update to download the latest iOS 11 beta on your device.
If you are interested in learning about iOS 11's features, then check our coverage here.